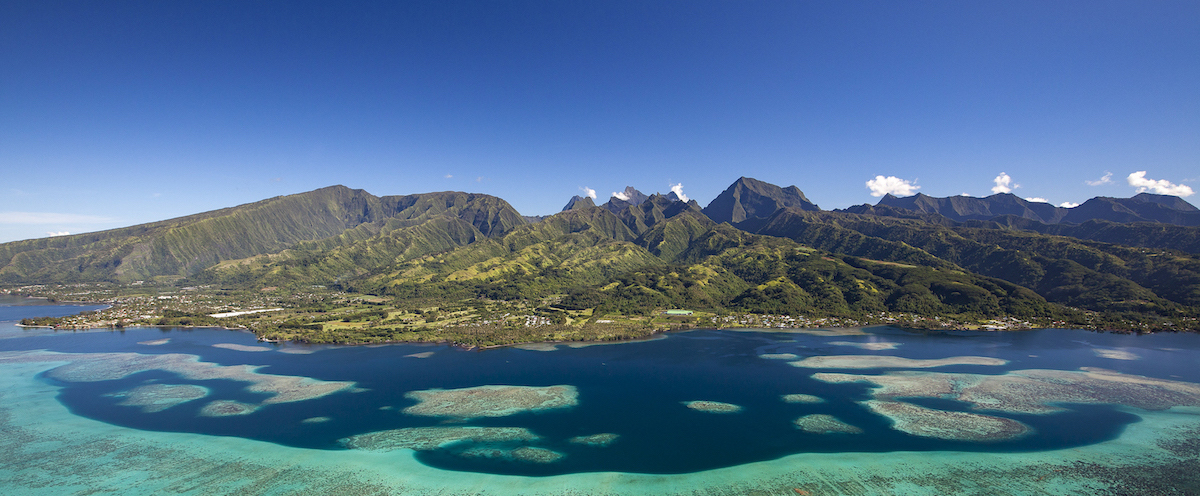 Rising tall above sea level, the largest island, Tahiti, is also the busiest and home to the Faa'a International Airport.
Bustling with life, Pape'ete is the capital and administrative center. Most businesses are concentrated here, and the colorful public market is the heart of the city.
The island of Tahiti is very often under-rated and considered a touch-and-go pass-through point. But there is way more to see and to do in Tahiti than one would think.
Lush and vibrant, the Queen Island invites visitors to escape the hustle and bustle of the city and go green. Tahiti offers those with a sense for adventure and nature an ideal playground of wild, unmatched beauty.
Waterfalls, rivers and deep valleys, mountains and stunning viewpoints, unique volcanic black sand beaches, cliffs diving into the ocean, Tahiti is worth spending a few days to go beyond the paved roads.
The island is split in two parts: Tahiti Nui (big Tahiti) and Tahiti Iti (small Tahiti). They are connected by an isthmus that can be appreciated from the Taravao Plateau, sometimes referred to as the "Switzerland of Tahiti." With 360° panoramic views, cows wander on immense green fields. A major part of the local vegetables and fruits production comes from this part of the island.
Tahiti also boasts an incredible culinary scene, from eclectic food trucks to gourmet dining. It is the perfect blend showcasing a delectable mix of origins (Tahitian, Chinese and French) coming together to create diverse and unique flavors.
The Islands of Tahiti are not known as a nightlife destination. However, for those looking for some evening party time, Tahiti will be the happening place, offering some nice opportunities to mingle and play among the locals.
The variety of landscapes of the Queen Island promises countless discoveries and stories.