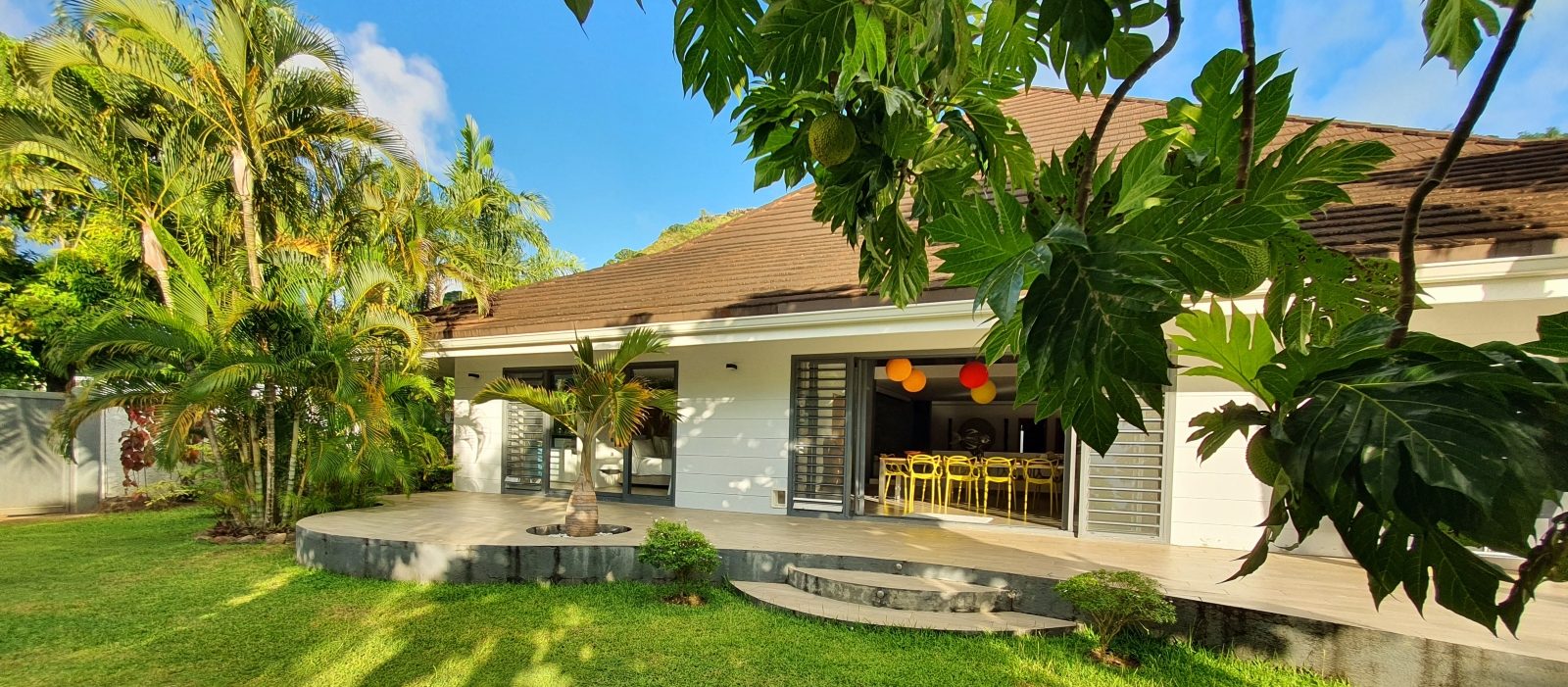 VILLA MOANA REVA, BORA BORA
In a quiet area away from the main roads, Villa Moana Reva is a hidden gem on the island of Bora Bora, a place where guests can relax, away from the pressure and demands of daily life.
This 350 sq. meter – 3676 sq. foot – villa is set in a beautifully manicured garden and can accommodate 6 guests in the sumptuous comfort of a Master Suite equipped with an exotic outdoor shower and 2 elegant bedrooms.
Privately owned and decorated by art lovers, Villa Moana Reva showcases stunning pieces from around the world, with a high emphasis on Polynesian art purchased during each of their travels. Hence, two majestic flower stone tiki from Ua Pou in the Marquesas Islands guard the main living area while a large wall painting invites in warm exotic colors.
Evenings can be quiet in Bora Bora… At Villa Moana Reva, guests can enjoy the starlit skies or indulge in their own a spacious cinema lounge.
The wrap-around terrace offers ample space for yoga sessions, outdoor workouts, or chill time with views over the peaceful garden and surrounding mountains.
The large saltwater pool brings a splash of azure in this verdant environment.
Villa Moana Reva offers a sophisticated yet homely space where guests can rest and rejuvenate when not wandering the roads and lagoon of Bora Bora.
We love:
The Tahitian feel of the entire property

The proximity to Matira Beach and to many dining options

The level of comfort and attention to details