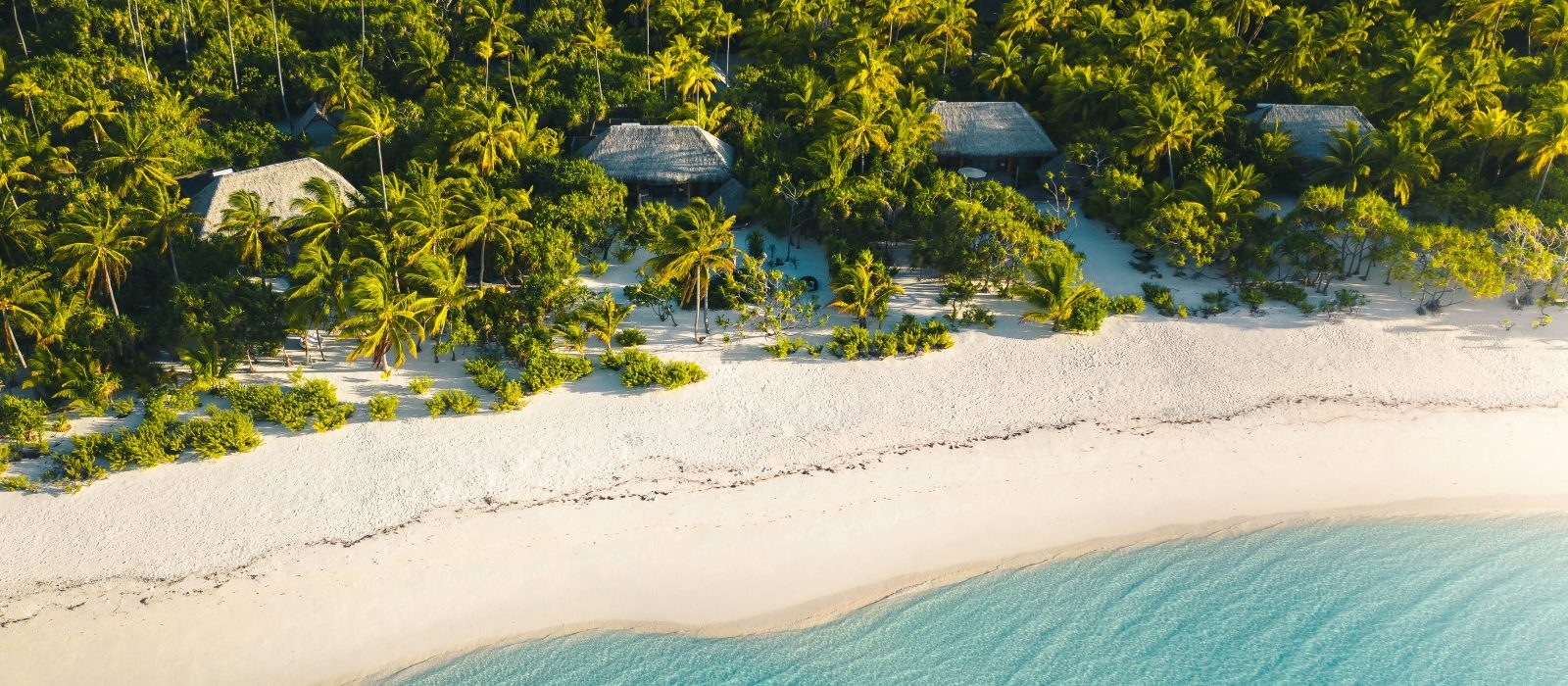 On the atoll of Teti'aroa, former retreat of Tahitian royalty, The Brando unveils a world where nature, people and culture come together seamlessly.
Pioneer in sustainability efforts in the area, The Brando harmoniously blends world-class amenities and innovative eco-conscious architecture and materials.
Conceived to be a heavenly nest for its guests, the resort provides spaces that reflect its pristine environment.
From dining with views of the vast lagoon to wellness at the Varua Te Ora Spa and its treetop cabin, Teti'aroa's natural beauty is a nurturing embrace that invites travelers to pause, contemplate, reflect, and rejoice in life's simple yet expansive moments.
An all-inclusive concept, holidays at The Brando come with an extraordinary culinary scene and each dining experience is a journey for the senses. The chef will happily take guests on a visit of his organic garden.
During the day, guests can enjoy the brimming life of the atoll, on land or in the water. At night, as the stars come bright into the sky, they are transported to ancient tales and stories of explorers who traveled the Great Ocean – Moana-nui-o-Hiva – in search for the ultimate paradise.
Marlon Brando fell under the spell of Teti'aroa when he first came to Tahiti for the filming of 'Mutiny on the Bounty' in the 1960s… He had a small hotel built with just a few bungalows. His dream and vision were to keep Teti'aroa the unmatched retreat it was. His legacy lives on and the Teti'aroa Society, in conjunction with the resort and the Brando Family Trust, oversees and protects the atoll to ensure this sanctuary surrounded by the deep blue Pacific ocean remains preserved for generations to come.
We love : 
Fare Manu

, a giant nest in the treetops and a retreat within

Varua Te Ora

Spa

World-class dining rooted in Polynesian life

The pristine beauty and wildlife on the atoll and all around it