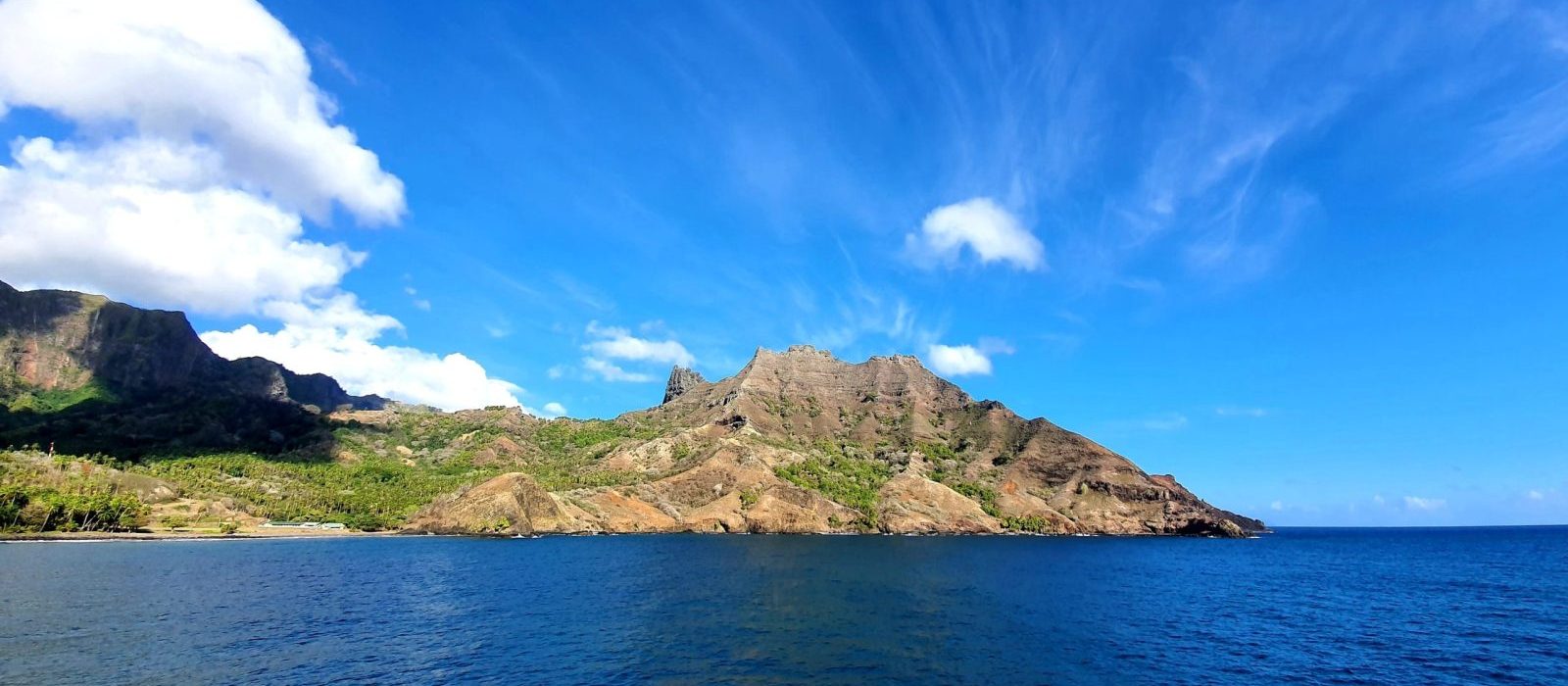 They were looking for solitude… They wanted to be away from the crowds and civilization. French painter Paul Gauguin, and Belgian singer and poet Jacques Brel both found shelter in Hiva Oa in the 1900s. Inspired by the locals' way of life, Paul Gauguin even created some of his best paintings during his time there. 
Many travelers in search for the ultimate escape away from it all visit Hiva Oa.
Others make a pilgrimage to visit the artists' final resting place and explore the island that sparked their creativity.
Time stands still in Hiva Oa. This inspiring sacred land is the abode of the largest tiki statue in The Islands of Tahiti. Hidden the Puama'u valley, under the watchful eye of Takai'i, carved in red volcanic stone, the archaeological site of I'ipona is peaceful and inviting. In a different part of the island, the site of Ta'aoa reveals wide platforms and tiki statues surrounded by verdant mountains. We can feel the wind flowing through the tall tumu mape leaves – Tahitian chesnut trees – and hear the birds chirping away…
If we close our eyes, we can easily imagine tribes living in these areas in community. And if we go even deeper, we can hear their drums pounding in our chest, like a heartbeat that makes us feel more alive than ever.