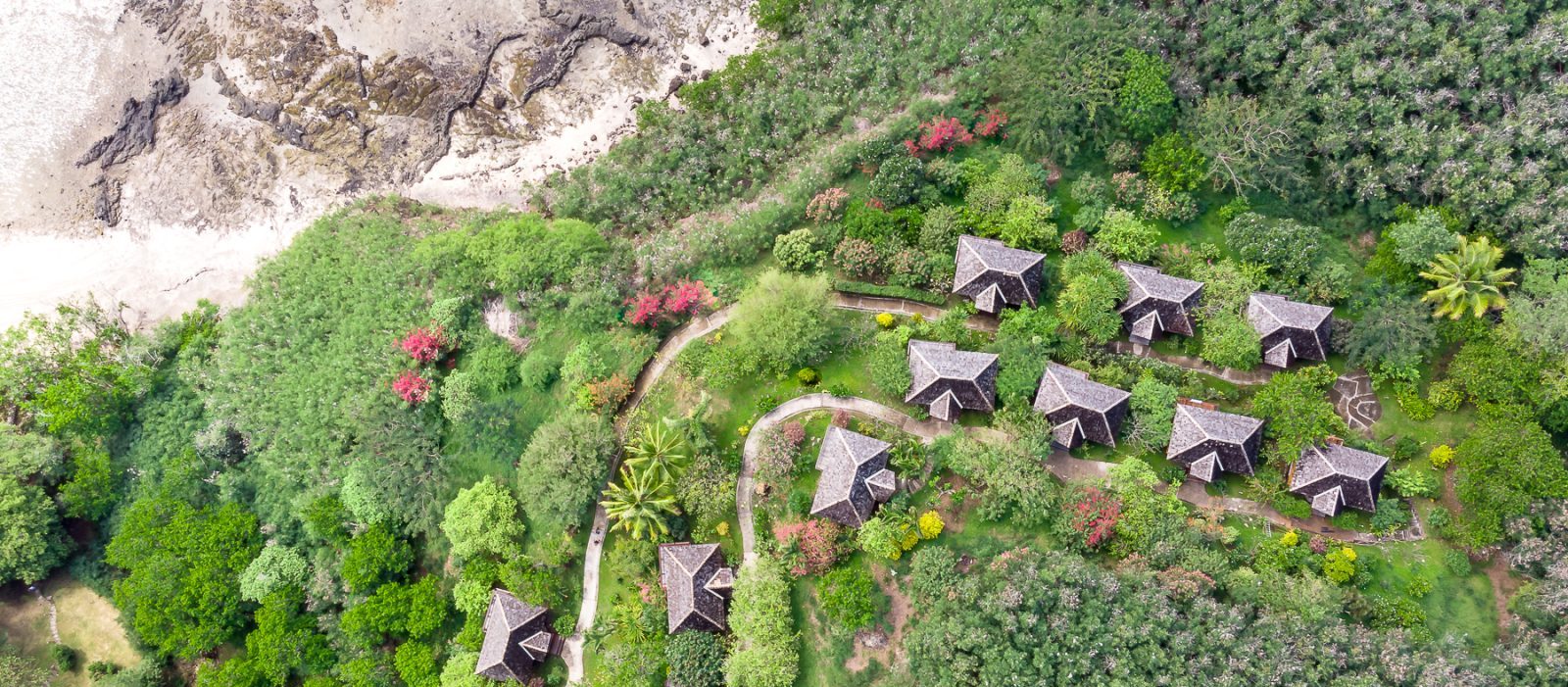 LE NUKU HIVA by PEARL RESORTS, NUKU HIVA
Mave mai, mave mai!
In the heart of the remote Marquesas Islands, tucked on a hillside between the ocean and the mountains, Le Nuku Hiva welcomes travelers in search for the extreme… 
The only hotel on the island of Nuku Hiva, the sanctuary of Relais & Chateaux, is part of the Polynesian Pearl Resorts of Tahiti collection.
From the property, eyes embrace a 360° view of the Taioha'e Bay and the encircling peaks. 
A nurturing haven amidst the raw and wild Marquesan land, Le Nuku Hiva elegantly blends into the environment and each bungalow is built with natural materials, sculpted and embellished by local artists. Woodcarvings, tapa and wide window panels inviting in the majestic surroundings, give each room a distinctive Marquesan identity.
Le Nuku Hiva will be the perfect base from which to explore the island's countless and timeless treasures. 
However, the exploration is not just about grand landscapes and historical sites… it extends all the way to the culinary experiences. 
In the pure Relais & Chateaux fashion, cuisine at Le Nuku Hiva surprises and stimulates all the senses. In an exquisite balance between French savoir-faire and local ingredients sourced from local farmers, fishermen and hunters, colors, textures, scents are deployed to create flavorful artistry. 
When not visiting an ancient sacred site, the art and crafts market or hiking, guests will enjoy the infinity pool and feast on the kaleidoscope of cliffs, sharp peaks and ocean.
Each day is paced by the sun's cycles, offering an opportunity to recalibrate and follow nature's perfect rhythm.
We love:
The calming views from the lodge

The innovative cuisine

The décor that reminds us of where we are