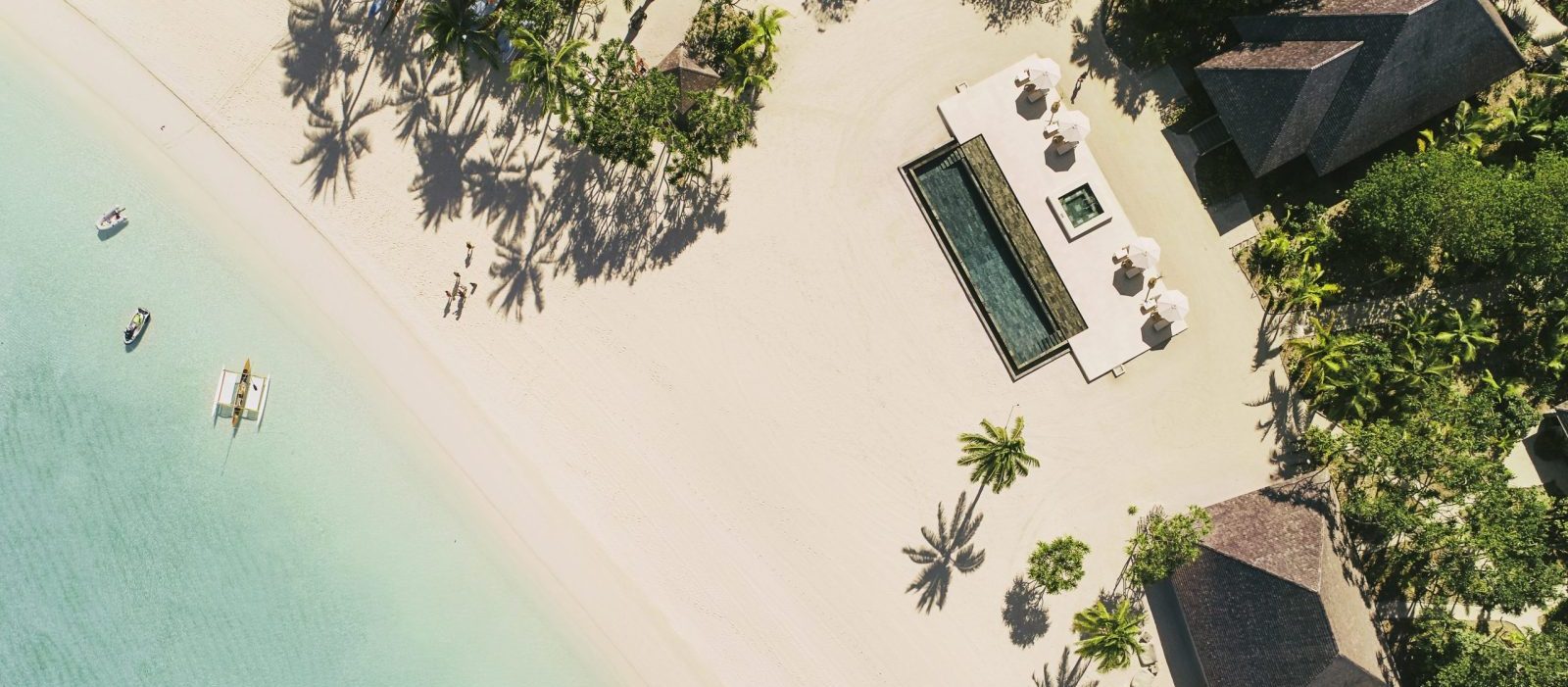 It started with a dream… And it turned into one of the most unique and exclusive private island hideaways in the world, nestled in the Tuamotu archipelago.
Imagined by the man behind Cirque du Soleil, Guy Laliberté, we could not expect anything less than the extraordinary from this eclectic artist.
This private island nirvana is located 6000 kilometers (3700 miles) from the closest continent, so talk about escaping from it all… we can't do any better than this!
Harnessing an angelic choral of luminous colors, Nukutepipi is a sanctuary seemingly suspended in time and space.
Stunning art pieces enhance every part of the island and amidst the surrounding coconut trees, Wim Delvoye's "Gothic Pergola" is the centerpiece of this island paradise, rising from the sand to the stars, as tribute to the history of the Polynesian people and their nature-based cultures
Up to 52 guests can enjoy these magnificent grounds as a private group. Villas and bungalows blending into the existing environment offer all the luxuries of our modern world, including a world-class recording studio.
Laliberté and his team spent numerous years sculpting the island into a self-sufficient getaway that preserves its precious resources. Nukutepipi is equipped with its own solar-power plant and shelters its organic garden and apiary for fresh, local honey.
Untouched, Nukutepipi is an invitation to embrace the fine-tuned symphony of life in one of the most breathtaking places on the planet.
We love:
The unbeatable private island bliss

The high-tech observatory

The grounds and wide array of activities enjoyed in full exclusivity