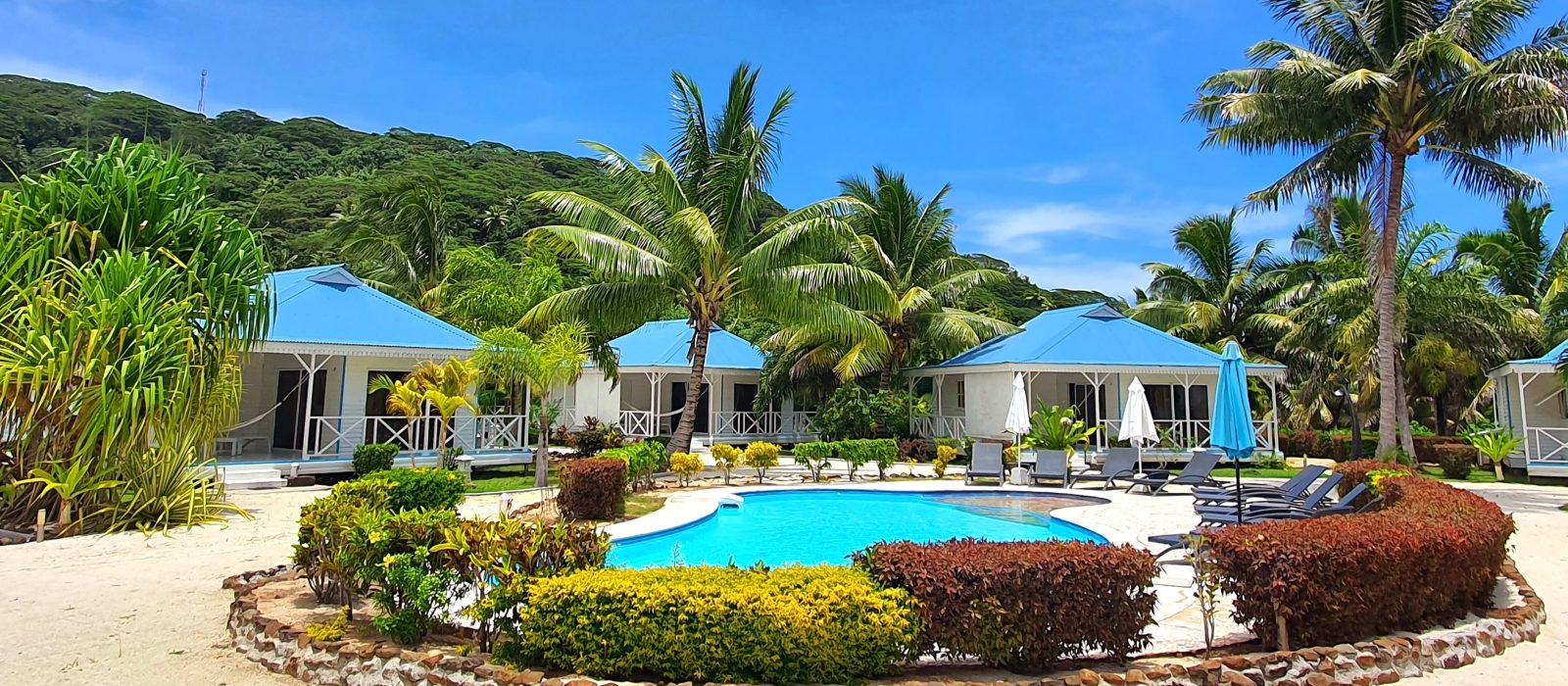 OPOA BEACH HOTEL, RAI'ATEA
Enveloped in the lush greenery of a valley on the South coast of Ra'iatea, the immaculate white of the Opoa Beach Hotel's cottages and main area appears striking. 
The lagoon softly lapping the sandy shore, hammocks conjuring up images of luxurious relaxation, a long pontoon suspended above the water like a bridge to eternity, vibrant flowers and leaves dancing under the caress of the marine breeze, Opoa Beach Hotel is a hidden treasure waiting to be experienced.
In the morning, as the sun reveals the sensual contours of Huahine in the distance, early risers will love basking in the first rays of light.
The bungalows and every space around the hotel are decorated with love and care… a love and care that extends all the way to the tasty innovative cuisine giving pride to locally sourced ingredients. Many visitors and residents come to Opoa Beach Hotel to get their share of deliciousness. With the Ra'iatea Lodge, this is one of the best culinary experiences on the Sacred Island.
Opoa Beach Hotel is a 10-minute drive from the Unesco World Heritage Site, Marae Taputapuātea, a must-visit spot while on the Sacred Island.
It is a 25-minute colorful scenic drive to the Botanical Garden and the Fa'aroa River, the only navigable river in The Islands of Tahiti.
Many adventures await on the Sacred Island, and the Opoa Beach Hotel will be the sweet nest to return to to reset and replenish.
We love:
The secluded location and proximity to timeless Taputapuātea

The beach cottages facing the sea

The incredible culinary experience