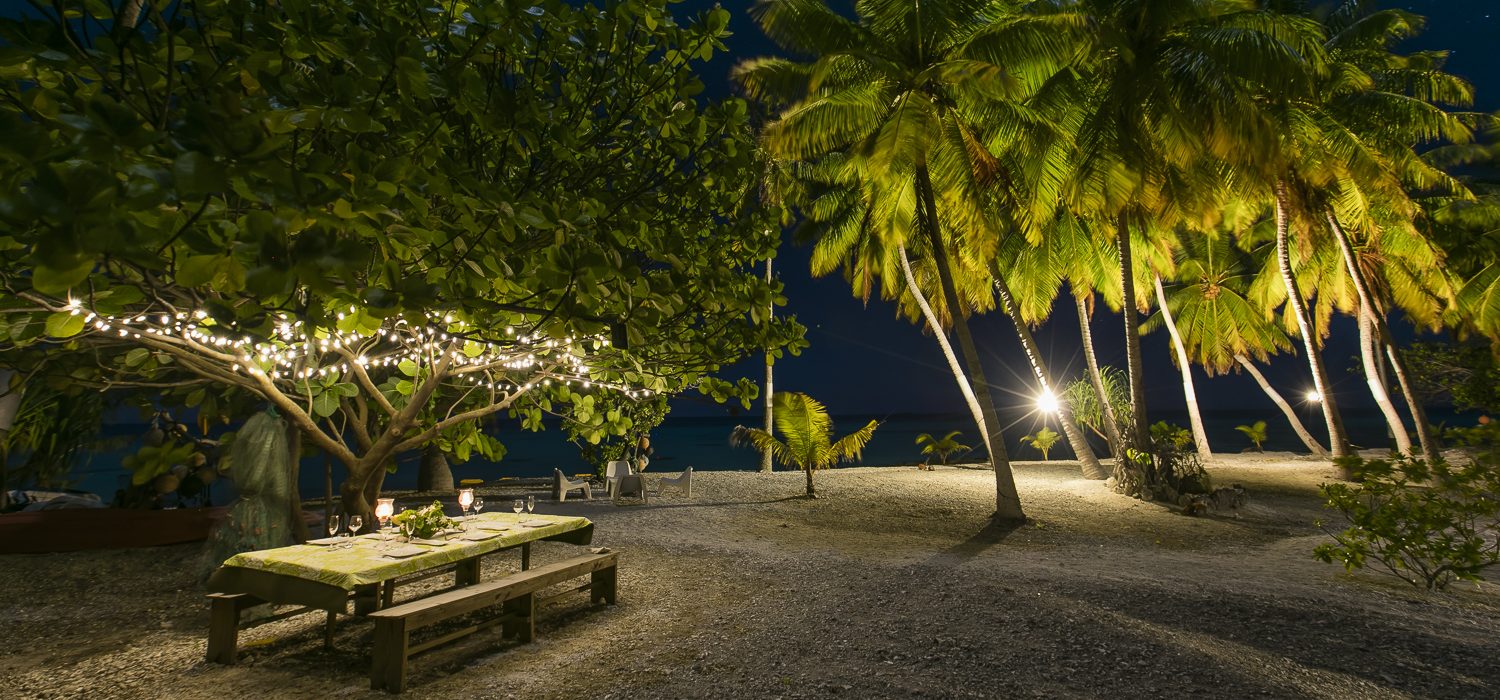 The atoll of Tikehau – the peaceful landing – hides a long-sought treasure called Fafarua Lodge.
A name given by the tupuna – elders – to this stunning islet, Fafarua means "manta ray" in pa'umotu – the dialect spoken in the Tuamotu atolls – and describes the shape of the motu. Like a manta ray gracefully unfurling its wings, Fafarua Lodge transports its guests to a world of serenity and peace.
Nestled on a 15-acre private motu, among coconut trees and unspoiled native vegetation, Fafarua Lodge is an open window to the Pa'umotu way of life and can welcome up to 8 guests at a time. Built in the typical Tuamotu style with carefully selected materials, Fafarua Lodge boasts large windows that allow natural ventilation and colorful public spaces that contrast with the lagoon's palette of blues of every shade, displaying Tikehau's pristine beauty.
Despite its remote location, this atoll getaway is equipped with all the modern comforts for stays on an all-inclusive basis.
Promoting an eco-conscious lifestyle, solar panels and a freshwater system provide what is needed for the daily life needs.
For meals, most ingredients are sourced from nearby organic farms and local fishermen
Solar panels and a freshwater system provide for your daily life needs.
Surrounded by stretches of pink and white sand beaches, some of which shelter colonies of birds, Fafarua Lodge basks in a peaceful atmosphere, inviting guests to escape to a world where luxury is accentuated with seclusion, simplicity and authenticity, for a 21st century Robinson Crusoe experience.
We love:
The

Pa'umotu

lifestyle from which the Fararua Lodge emerges

The seclusion and beautiful adventures at Fafarua, the atoll, and the lagoon

The eco-conscious initiatives in the fragile environment