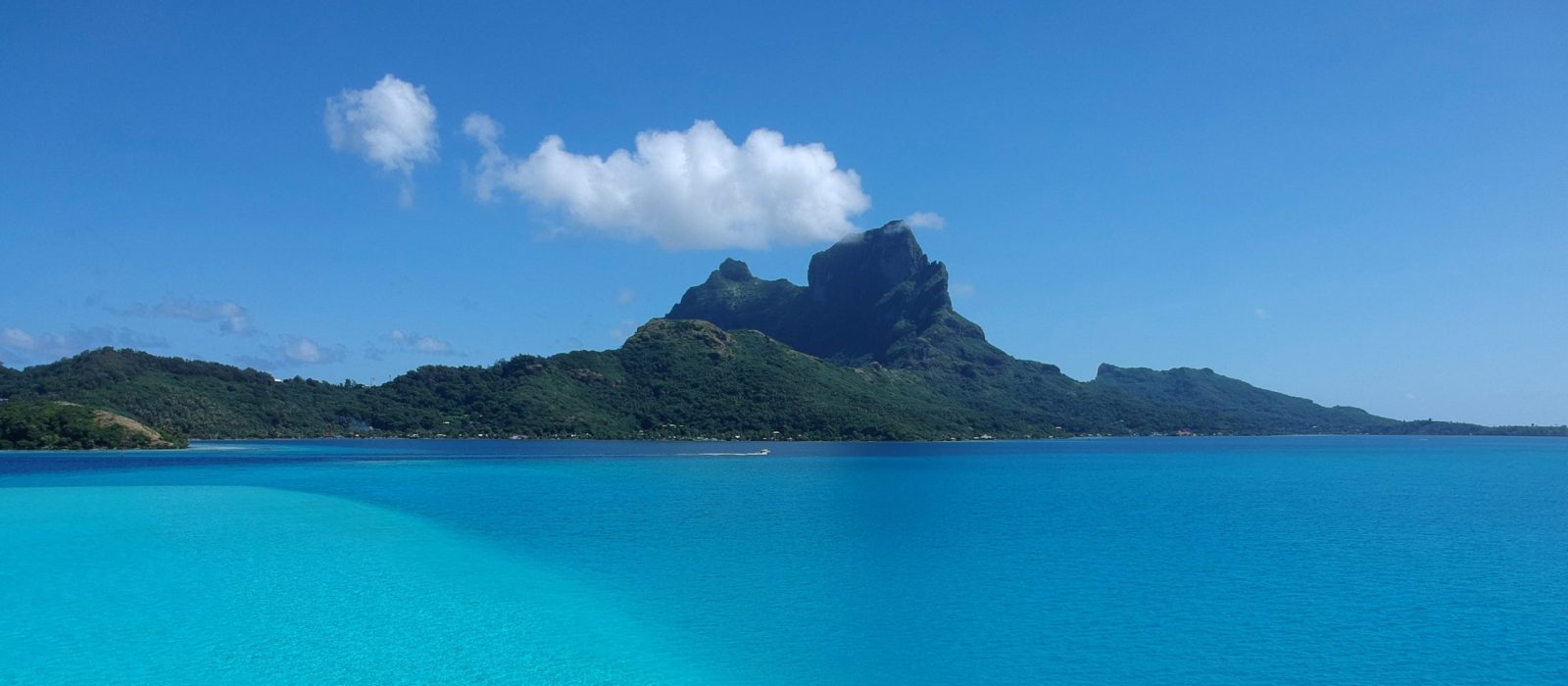 She is often referred to as the Pearl of the Pacific and is amongst the most photographed islands in the world.
And yes! Whether from a bird's-eye view or from the sea, Bora Bora is absolutely stunning! This island gem is a 50-minute flight from Tahiti to the west. It is undeniably love at first sight…
'Ia ora na e maeva, you are in Bora Bora!
Pora Pora is another rendering of her name, and Pora Pora Mai te Pora – Emerged from Darkness – is an expression said about her sometimes. Before the arrival of Europeans, the island name was Vavau, but also Motu Tapu Ora – Living Sacred Island -. Oral transmissions say that this piece of sacred land was the first to emerge from the ocean, giving it the name Pora Pora i te Fanau Tahi meaning "Pora Pora, the first born". The island name was later recorded as Bora Bora by Europeans.
With such names and legacy, Bora Bora has become a brand of its own, the idealistic tropical island everyone dreams of.
Mount 'Otemanu stands tall and proud in the center of the island, surrounded by a palette of divine hues of blues and greens. It is no surprise that activities and tours in Bora Bora revolve around the water. On the lagoon, underwater or from the air, this luminescent treasure exudes romance, sensuality and serenity.
Bora Bora once hosted a U.S. military base during World War 2. The airstrip – still in use today – was built during the war and remains of bunkers and cannons can still be seen up in the mountains on the island.
The small airport is located on a motu (islet) and all transfers to the island are done by boat, making each arrival and departure an excursion of its own.
A visit to Bora Bora is an awakening of all the senses, and the beginning of a love affair with nature that keeps travelers coming back for more.