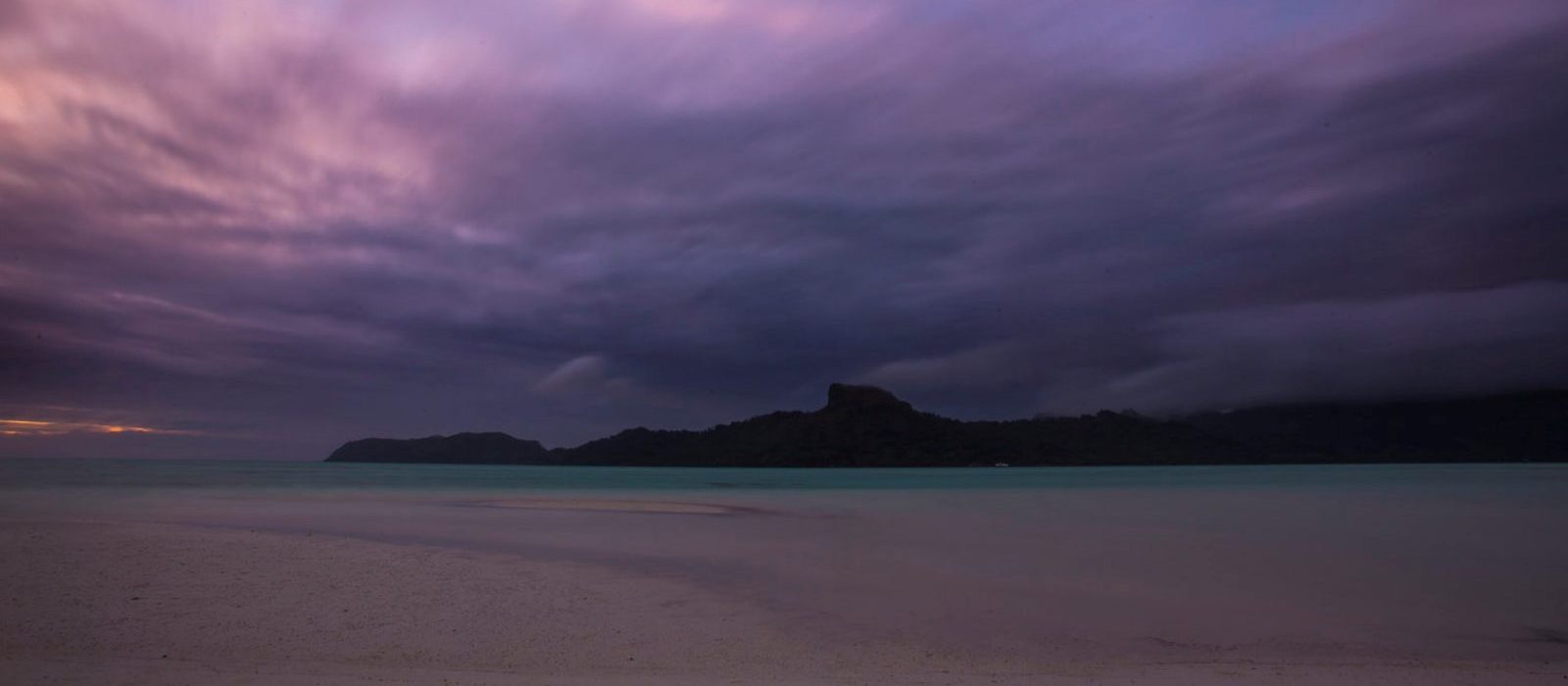 Locals call it "Little Bora Bora"… But truth is that for many, Ra'ivavae is the most beautiful island in The Islands of Tahiti… yes, even more beautiful than Bora Bora.
Is it for the unrealistic colors and translucence of its lagoon? Its undisturbed beaches of pure white sand? The quaint atmosphere and peaceful vibe? Or the lingering palpable mysticism that surrounds the island?
All we can say is that Ra'ivavae is to be experienced… and many attest to not having the words to describe this rarely seen paradise on earth.
Like its sister islands of the Austral group, life in Ra'ivavae is tranquil, slow-paced, and revolves around farming and handicrafts. Also, Ra'ivavae is the only island across The Island of Tahiti to have perpetuated the tradition and mastery of the hand-sewn outrigger canoes constructed of planks.
The island shelters quite a few vestiges, witnesses of a pre-European era rich in cultural rites around stone tikis and a well-organized social structure. Many ancient artifacts – carvings, wooden paddles, drums, ceremonial objects – from Ra'ivavae are kept in private collections, in homes, or displayed in museums like the British Museum in London.
"Ra'ivavae" comes from ra'i, "the sky", and vavae, "to open a path". An old name of the island was Havai'i. According to oral traditions, Ra'ivavae, was given by the Queen Pōmare IV in the early 1800s, during one of her journeys to the Austral Islands, when the stormy weather suddenly calmed down and the sky opened up, allowing for a smooth passage.
Keepers of their traditions in an ever-fast-moving world, Ra'ivavae and its inhabitants welcome travelers in search of the ultimate island immersion.