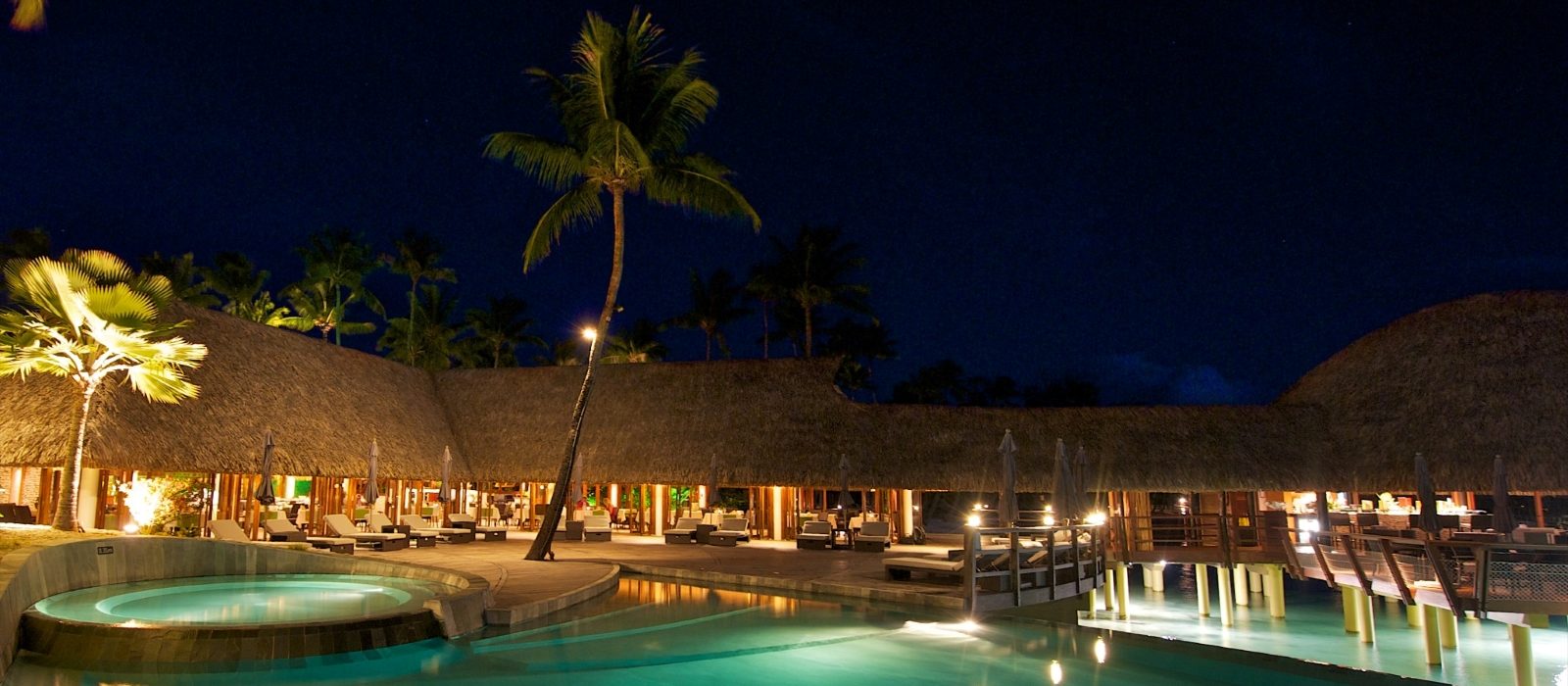 HOTEL KIA ORA RESORT & SPA, RANGIROA
An iconic coconut grove, and a pool that points to the lagoon's stunning palette of blues, like a canoe pointing towards the infinite, Hotel Kia Ora Resort & Spa is a safe harbor amidst Rangiroa's wild environment.
The resort's architecture lives in complete harmony with its surroundings. The colors of the well-groomed garden contrasts gorgeously with the hues of blues of the lagoon, coconut palm leaves and fragrant plumeria blossoms dance in the air, creating the picture-perfect island postcard.
From the overwater bar, guests can contemplate schools of fish dancing in the crystal-clear waters, or be lulled by the infinite lagoon and the horizon… Right this way for a blue cure and days ruled by tranquility and rejuvenation.
With little light pollution, the starlit skies invite one to lay outside and merge into the vastness of the universe, just as our ancestors did, onboard their double-hulled canoes, gliding on the ocean under the watchful eyes of the gods.
Rangiroa is immense and offers an amazing range of half- or full- day tours. Spa treatments are delightful rewards to soothe and to nourish.
For underwater aficionados, the Kia Ora will be the comfortable nest to recharge after their dives.
We love:
The villas with pool

The overwater bar

The fitness center amidst the coconut trees