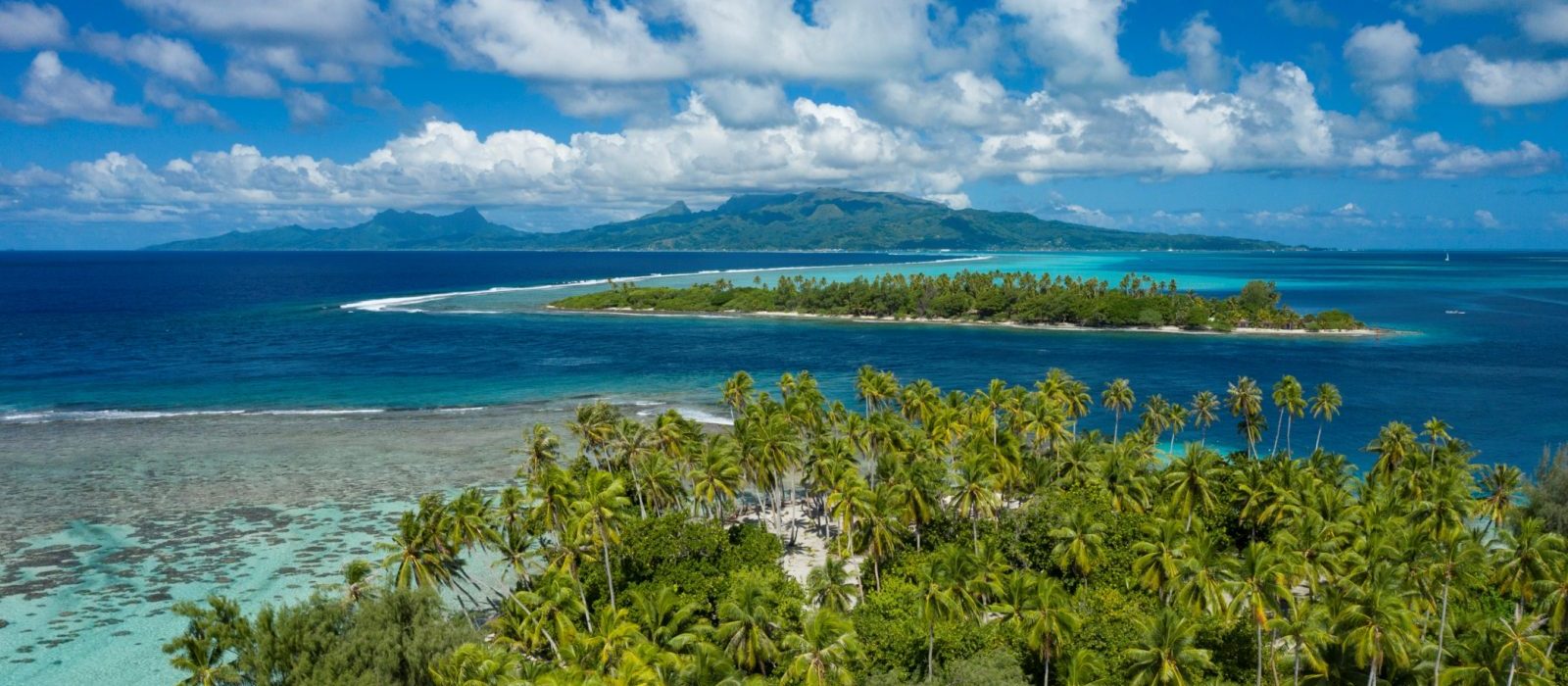 The island of Taha'a is enveloped in the arms of the same lagoon as her close sister, Ra'iātea. In oral traditions, they were once one island that was split apart by a giant eel.
There is no airport on Taha'a and the only way to reach the island is by boat. Ra'iātea is the closest airport, from where the resorts' private shuttle boats operate based on the flight schedule.
Life in Taha'a revolves around the lagoon, its pearl farms, and the fertile land, with its world-famous vanilla plantations. Taha'a blends lush, deep inland bays, quaint villages and beautifully manicured gardens.
The island's rich soil gives birth to our dark gold, Tahitian vanilla. The island plays a major part in local production, with about 70% of all vanilla coming from there. You will easily understand why Taha'a is named the Vanilla Iisland. A labor of love and passion, Tahitian vanilla is renowned and sought after by the best chefs locally and around the world, who consider it the tastiest and most fragrant.
Lagoon side, the pureness of the waters allows for local families to have their little pearl farms. 
The endless stretch of motu – islets – makes Taha'a an immense aquatic playing field, where both locals and visitors can bathe in the pristine waters teeming with colorful fish and graceful rays. 
Taha'a, once 'Uporu, translates, into "unveiled" or "humble". Away from the crowds, and away from the hustle and bustle of Pape'ete, Taha'a is a world of serenity and peace that allows for pure relaxation and contemplation. In this heavenly environment, one can explore, feel, absorb, indulge, one day at a time.