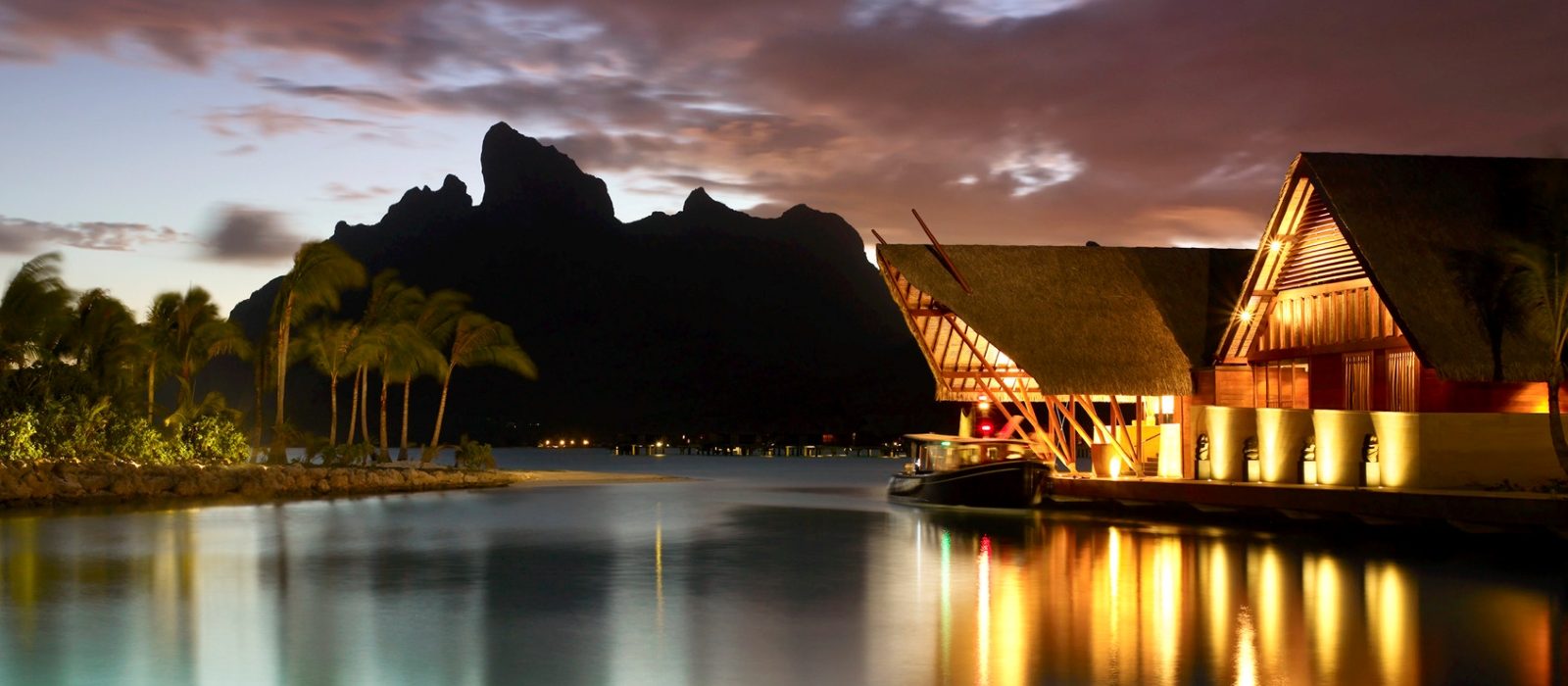 FOUR SEASONS BORA BORA, BORA BORA
Isadore Sharp, Founder and Chairman of Four Seasons Hotels and Resorts said: "The reason for our success is no secret. It comes down to one single principle that transcends time and geography, religion and culture. It's the Golden Rule – the simple idea that if you treat people well, the way you would like to be treated, they will do the same."
Perpetuating the Four Seasons' tradition of commitment to excellence, alluring Four Seasons Bora Bora is the ultimate Bora Bora luxury resort.
54 acres – 22 hectares- of beauty unfold from the azure lagoon to the reef and the Pacific Ocean. Spacious overwater suites and exclusive beachfront villas, sleek contemporary look and Polynesian touches, perfectly manicured gardens, seclusion and breathtaking views, Four Seasons Bora Bora combines all the ingredients for the utmost indulgence.
Set on its own private islet, this quintessential retreat offers endless possibilities to pause, play, workout, explore and learn.
Four Seasons Bora Bora is the most family-friendly luxury property in the islands, with a dedicated Kids' and Teens' Village. Kudos to their educational programs that make holidays not only fun and play but that also plant seeds of wisdom and values for the newer generations.
For those looking for wellness and pampering, Four Seasons Bora Bora boasts an impressive spa that rises from the grounds to the sky like a cathedral, capturing the essence of the islands' spirit. Strong expertise and an amazing range of treatments rooted in ancient traditions will make guests feel like royalty.
Dining options are kept simple with influences from different corners of the world. Ends of days come with palettes of colors that infuse the heart with joy and awe, and cocktails that reflect the island's sweetness and romance.
We love : 
The Marina Sanctuary and the educational programs offered for all ages

The stunning grounds and the views

The Te Mahana Spa and the wide range of treatments available