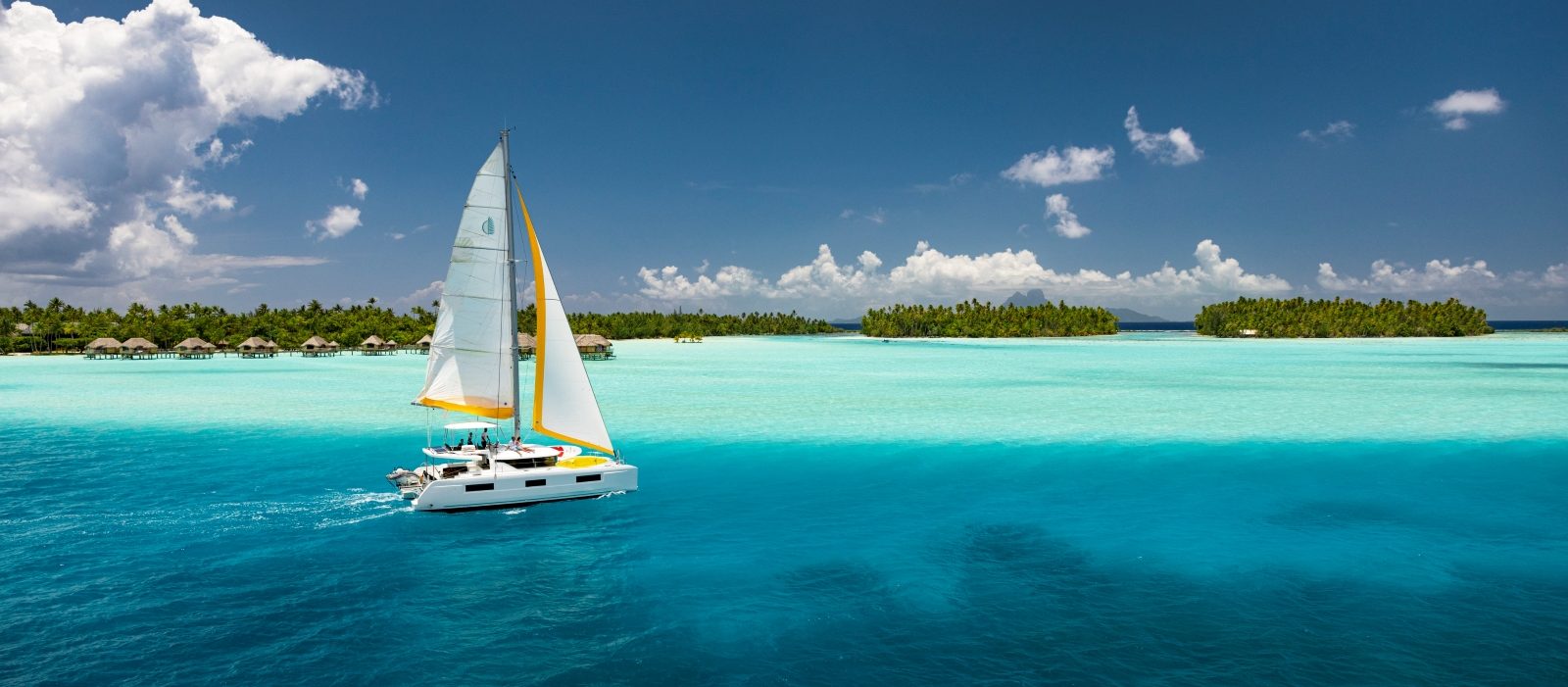 With more water than land mass, The Islands of Tahiti offer an incredible playground for sailing.
Ra'iatea is the main base for sailing companies.
Sailing in The Islands of Tahiti is a unique way to wander and live a day at a time, waking up to a new scenery each morning. There is no better feeling than approaching an island from the sea, as our ancestors did in their time.
The protected and uncrowded lagoons give ample room for privacy and contemplation of the slow life from a cozy floating home.
We have curated a selection of the best and most comfortable options. Most itineraries depart from the island of Ra'iatea.
For more information on customized sailing itineraries for your guests, please contact us.