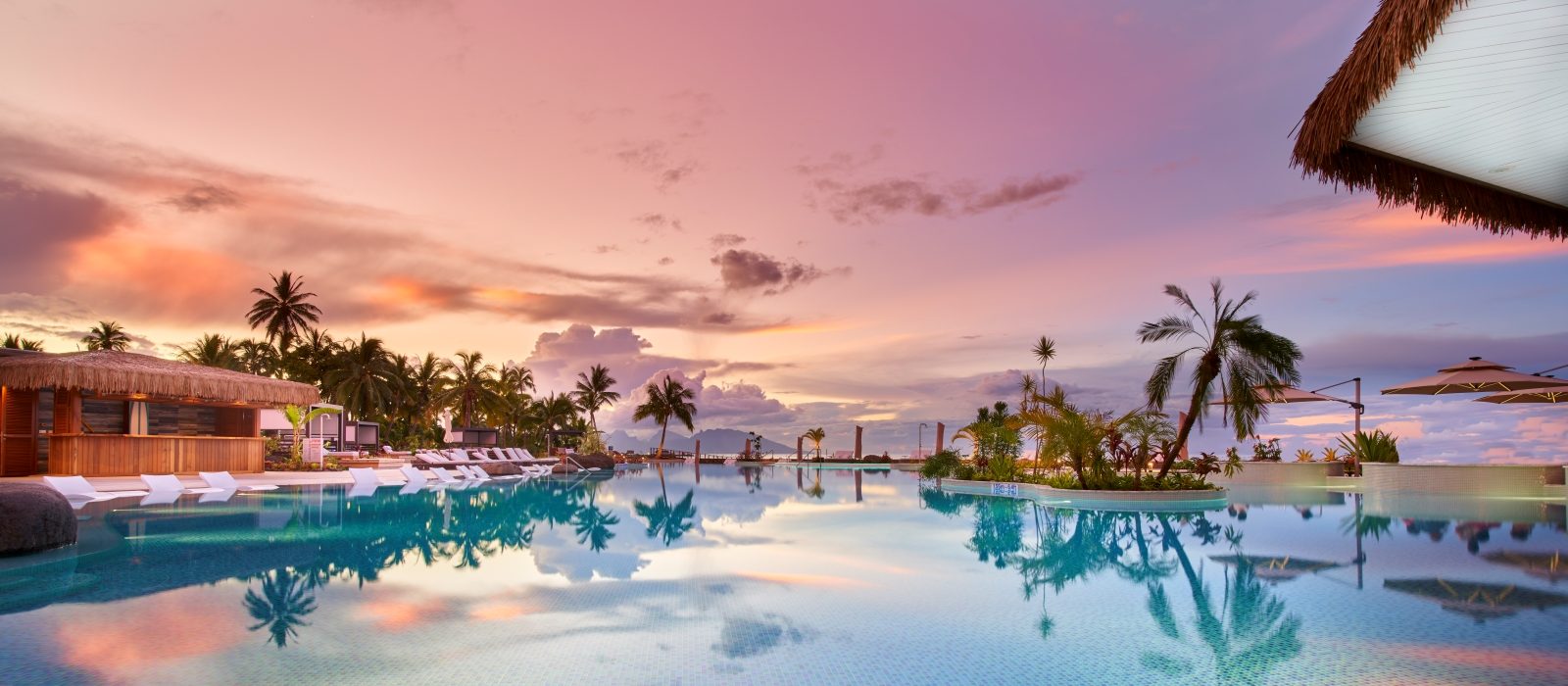 HILTON TAHITI RESORT, TAHITI
A contemporary escape right outside Pape'ete, the Hilton Tahiti Resort celebrates the rich island heritage through its design and style.
The spacious public areas capture the natural light, creating inviting spaces where guests can unwind away from the hustle and bustle of the capital city.
The rooms are beautifully furnished with island-inspired woods and artwork.
The garden presentation of birds of paradise and other tropical plants, including plumeria and coconut trees, provides an oasis-like escape around the swimming pool, the largest in The Islands of Tahiti.
With a swim-up bar and shaded cabanas poolside, it is one of the best spots to enjoy the warm and sunny days. And with a view of Mo'orea's alluring contours, happy hour comes with soothing, glowing sunsets and tasty cocktails.
Hilton Tahiti Resort is situated where once stood Hotel Tahiti. Back in the 1960s, Hotel Tahiti was the center of Tahiti's social life and attracted the local and international jetset clientele, including movie celebrities, royal families, and politicians. Fast forward to our modern time, this elegant property continues to welcome visitors and guests from all corners of the world, just as Hotel Tahiti did in its glorious days.
Fewer than 10 minutes away from the Faa'a International Airport and the city of Pape'ete, Hilton Tahiti Resort is an amazing option for stays between island transits or for longer business stays.
We love: 
The lobby and its elegant coffee shop area

The swimming pool, and of course, the swim-up bar

The proximity to both the airport and the Pape'ete urban center