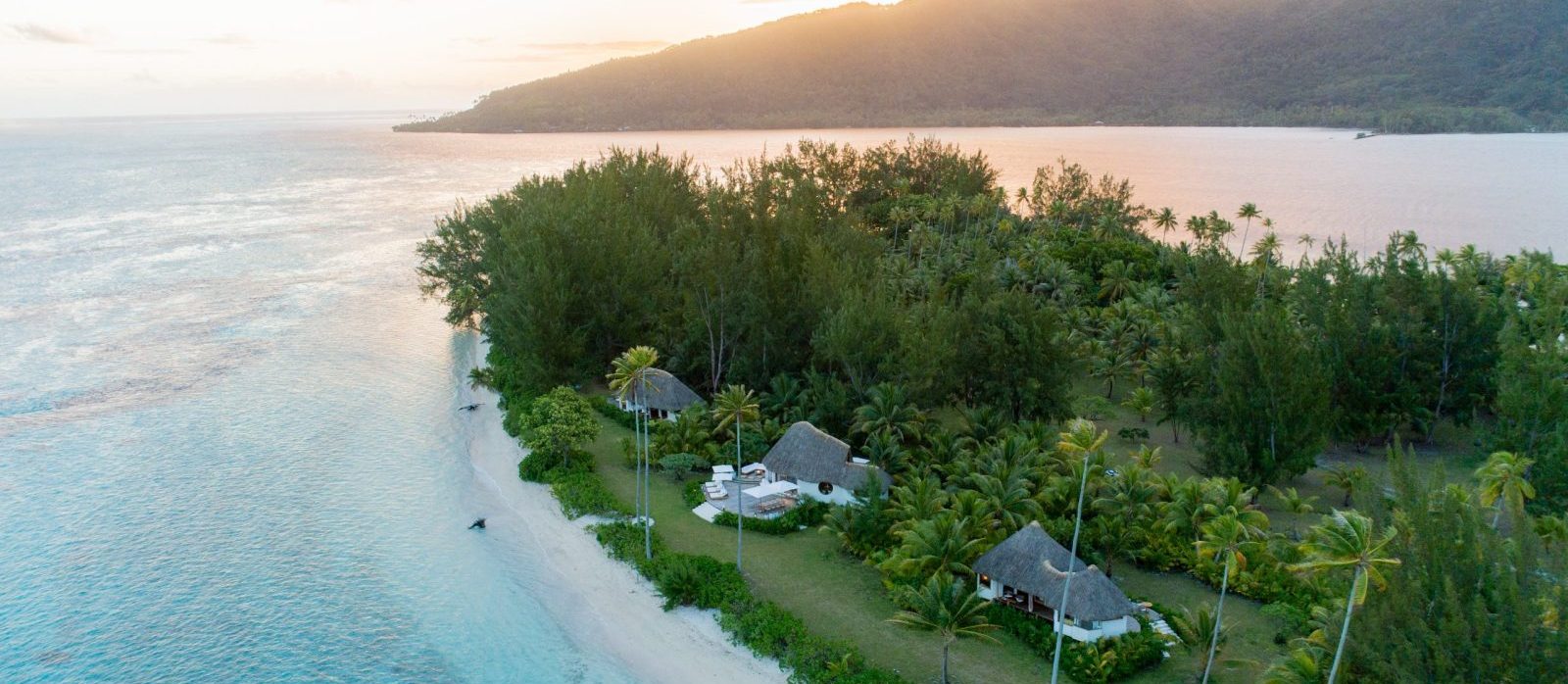 Ra'iatea is not what we would call a beach destination in The Islands of Tahiti.
Indeed, on the high island of Ra'iatea, rivers, rich valleys and imposing green mountains form the features of this Sacred Island temple merging people with mother nature herself, as Polynesian heritage has known for generations.
Off the coast of Ra'iatea, surrounded by crystal-clear cerulean waters, a delicate sanctuary lies eternally, hidden like a pearl cherished in her shell. Motu Nao Nao extends on 25 hectares – 62 acres – of preserved environment and was designed with the most discerning traveler in mind.
On this tropical oasis, visitors can escape from the high demands and disturbances of the daily grind and rejoice in nature's luxurious gifts and pleasures.
This private island features 3 elegant bungalows designed by local designer-artist, Alain Fleurot. Each villa accommodates 2 guests and was developed to reflect the exotic beauty of the surrounding grounds, making each an exclusive haven, where one can retreat to uninterrupted serenity and rejuvenation.
At Motu Nao Nao, all the senses are stimulated, from the dreamy sights to the decadent scents, the colorful underwater fauna and the infinite lagoon, the sweet caress of the ocean breeze, and the creative culinary experiences.
Using mostly locally sourced ingredients, cuisine in this heavenly cocoon is re-invented in unique ways and draws upon nature's alchemy.
Motu Nao Nao is like a canoe floating above the lagoon, ready to take wanderlusters on amazing adventures.
We love:
The movie theatre under the stars

Oh my food!

The responsible ethos and variety of non-motorized activities available