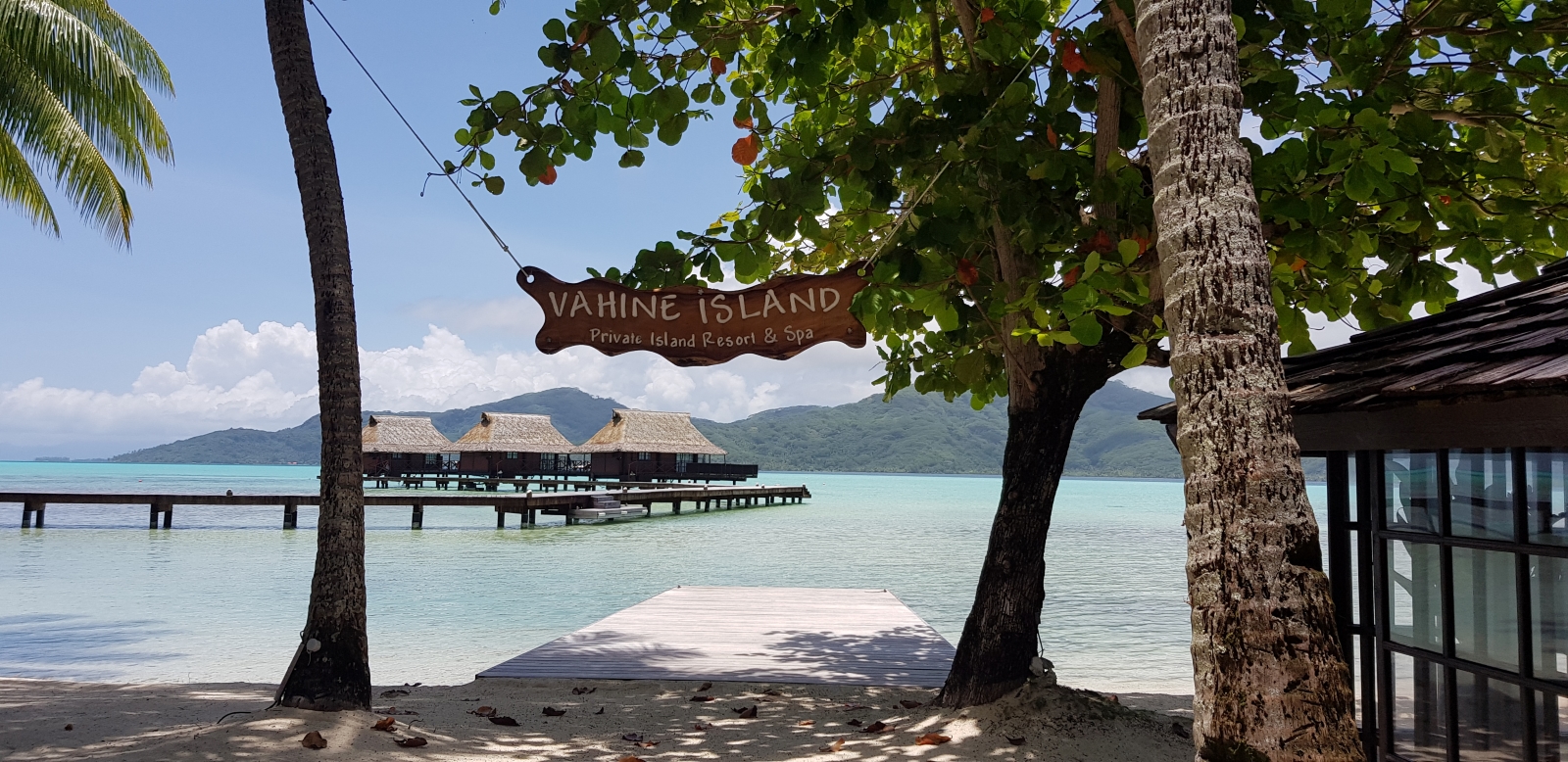 Heaven on earth takes its full meaning at Vahine Island. This genuine sanctuary is surrounded by crystal-clear waters and amazing coral life.
It is serene and beautiful, and the only sounds will be the waves of the Pacific Ocean exhaling their last breath as they reach the reef at the edge of the ʻ"motu'.
Vahine Island is revealed after a 40-minute boat ride from the Ra'iatea Airport. The bungalows built like Polynesian fare – homes – blend into the islet's environment, and nothing is higher than a coconut tree. 
Exotic woods, thatched roofs, artsy tifaifai – Tahitian quilting – linen and lovely traditional accents create a warm and welcoming atmosphere.
Travelers wanting to be away from it all rejoice and enjoy ultimate privacy and total peace on this slice of paradise with snorkeling at their doorstep. Some may prefer the sweetness of hammock life or relaxing in the languor of the sun. 
For explorations, the main island of Taha'a and its vanilla plantations are a boat ride away.
Menus are made of fresh modern cuisine using local ingredients. Taha'a is the Vanilla Island and as such, the intoxicating spice is used in different preparations, that will tickle the nostrils and ravish the tastebuds. Tantalizing meals feet in the sand, yes please!
Needless to say, every stay comes with heartwarming sunrises and captivating sunsets.
Vahine Island is a magnetic South Pacific haven that exudes romance and gently pushes us to let go of all the superficiality to reconnect to the majesty of what is.
We love:
The Polynesian style of the bungalows

The seclusion

The amazing snorkeling all around