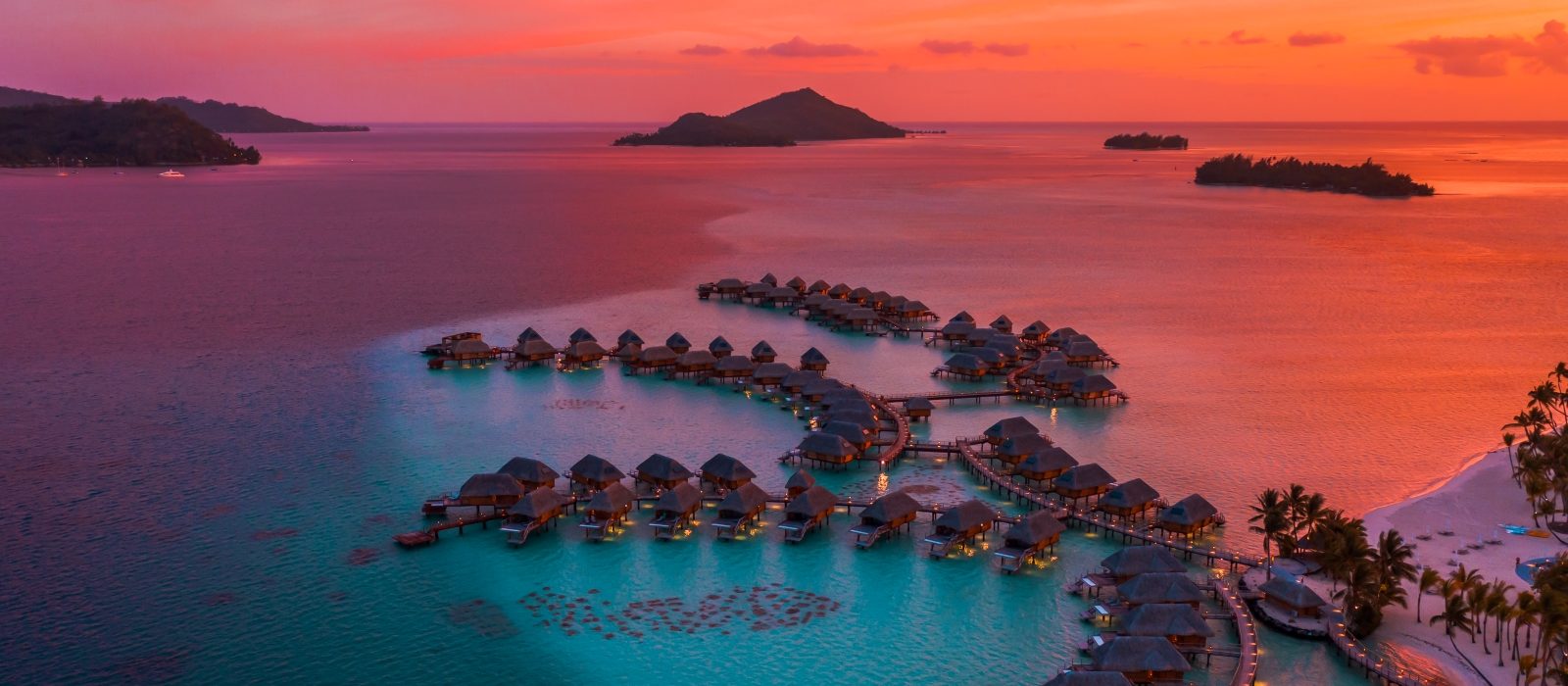 LE BORA BORA by PEARL RESORTS, BORA BORA
A glide away from the airport and the main island, Le Bora Bora is set on Bora Bora's most beautiful beach. 
A pioneer in eco-conscious transportation, the newly remodeled Le Bora Bora operates electric and solar-powered shuttle boats and the deluxe Soel Cat catamaran, as a commitment to the island's magnificence and environmental "Pavillon Bleu" – Blue Pavilion –, a label Bora Bora receives every year for its efforts to preserve the environment.
On this motu suspended between the ocean and the sky, an organic farm provides vegetables and eggs for the resort's needs. Farm-to-table concept is made ultra-special at this Relais & Chateaux South Seas abode.
Stunning from head to toe, Le Bora Bora beautifully blends sophisticated Polynesian design and modern luxuries. Unique art pieces from the owners' private collection are found throughout the property, honoring the islands' creative art and heritage.
Like its sister resort, Le Taha'a, Le Bora Bora has a distinctive soul, an identity of its own that reflects the love connection the local owners have for their home, or fenua, and its precious history.
As one walks around the property, Polynesian spirit is found everywhere, in the scent of every plant and flower, in the feel of every tree and tiki, in the presentation of every display, and in every eye-catching view, around and above.
Attention to details is found throughout. Colors and styles are welcoming, blending yin and yang, complementing hues, reflecting the strength of Bora Bora's former warriors and the softness and romance the island embodies today.
We love:
The wine bar

The beach, the gorgeous lagoon and the coral gardening project

The Royal Pool Beach Villa