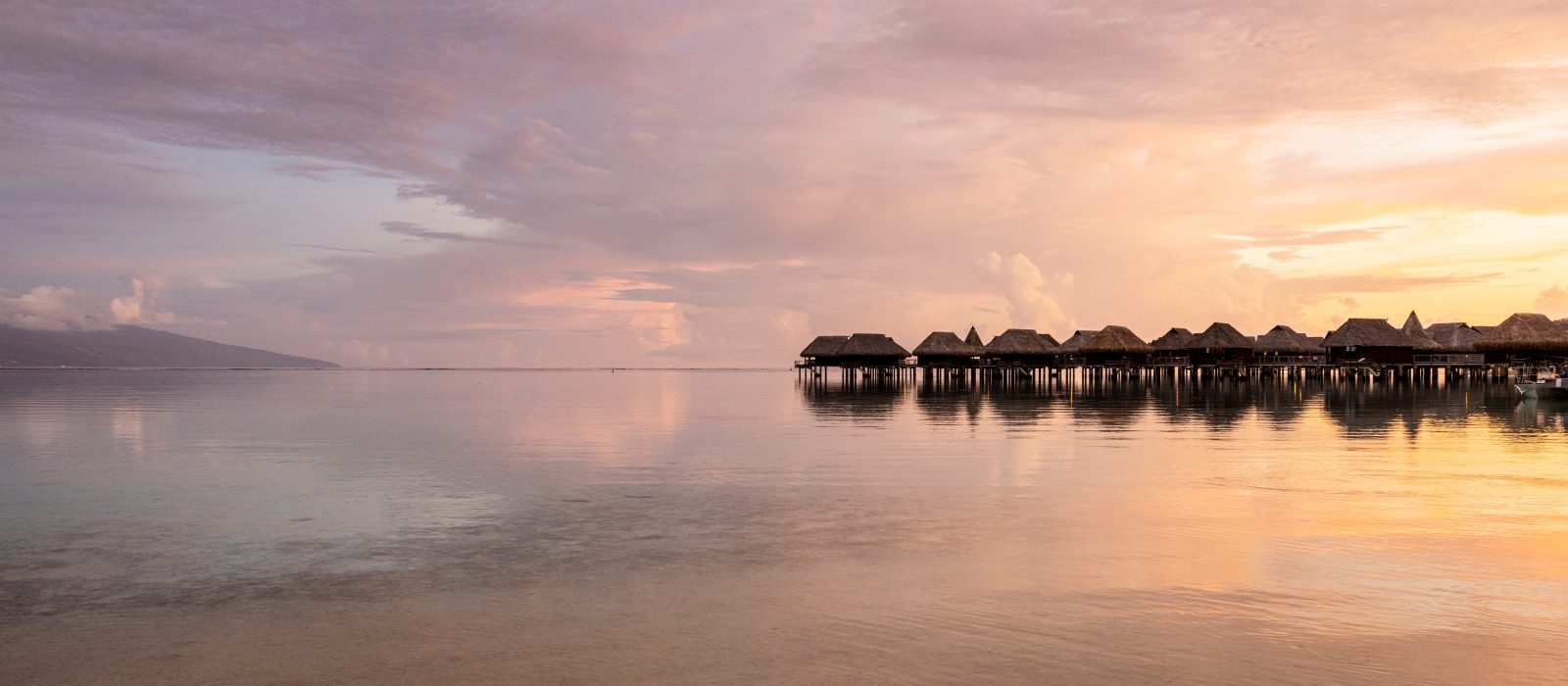 SOFITEL KIA ORA MO'OREA BEACH RESORT, MO'OREA
A 5-minute drive from the Mo'orea Ferry Dock at Vai'are, Sofitel Kia Ora Mo'orea Beach Resort is nestled in a stunning garden, where exotic plants and flowers abound, showing off their prettiest face.
Golfers enjoy its location, a few minutes aways from Mo'orea's 18-hole, Jack Nicklaus designed golf course.
The resort's white-sand beach is known as one of the prettiest beaches on the island. The lagoon, which is protected by local regulations, offers an immense playground that extends all the way to the reef. Facing the island of Tahiti, Sofitel Kia Ora is blessed with the first rays of light in the morning, a perfect time to don a mask and snorkel and glide through the crystal-clear lagoon to contemplate the wondrous underwater world waking up to a new day.
While the main restaurant features international cuisine and local staples, the feet-in-the-sand K restaurant is the resort's gourmet dining outlet. On the beach, al fresco, the marine breeze lifts delicate veils here and there, creating an atmosphere infused with romance and softness.
When the last glow of sunset fades to reveal the first stars of the sky, guests drift into dreamy nights in their bungalows, where décor is an elegant marriage of Polynesian influences and colorful modern touches.
 We love: 
The spa set in a beautiful tropical garden 

The semi-outdoor shower in the Garden bungalows

The poetic dining at the K restaurant