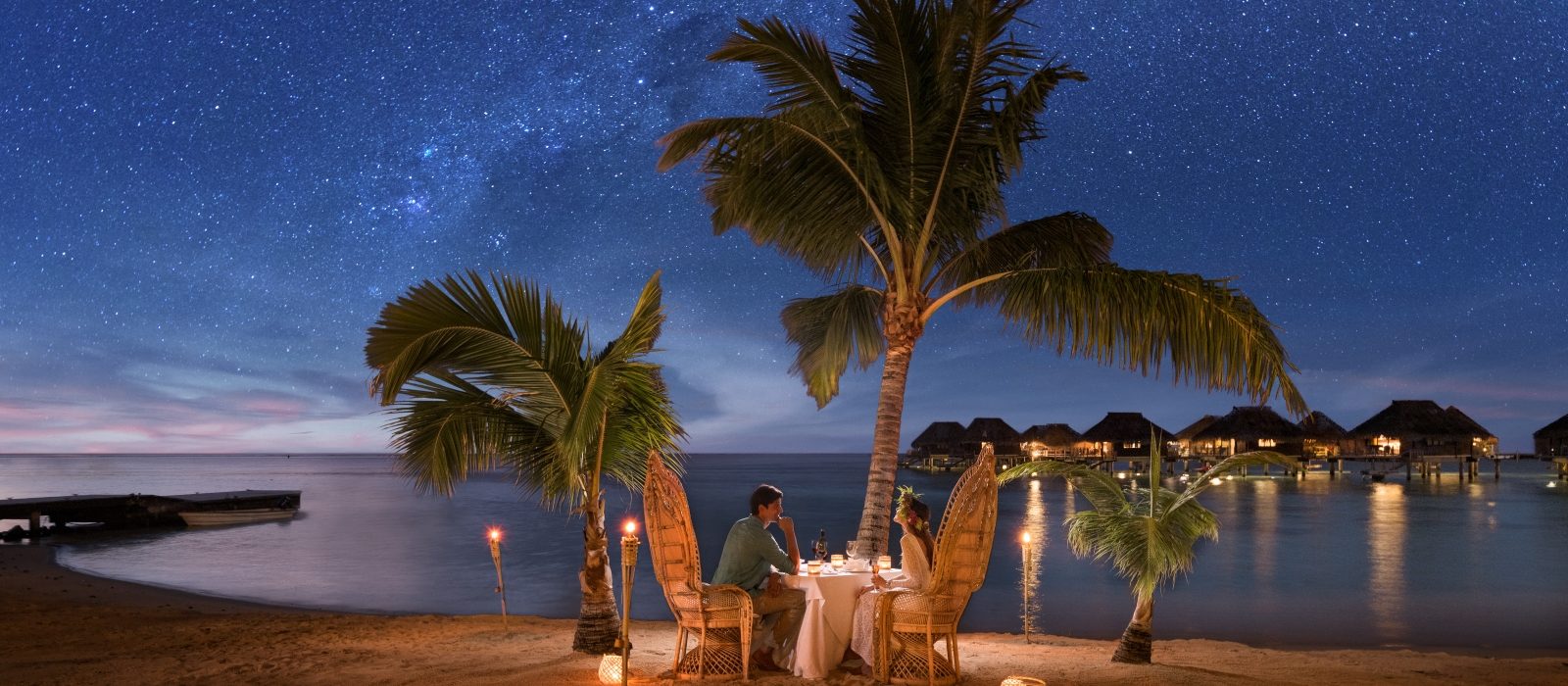 HILTON MO'OREA LAGOON RESORT & SPA, MO'OREA
An abundant tropical cocoon between the bays of Cook and 'Opunohu, the Hilton Mo'orea Lagoon Resort & Spa opens onto a protected golden sand beach and lagoon-rich underwater fauna and flora, with some of the best snorkeling on island.
Decorated in contemporary Polynesian style, the resort offers a great variety of activities, including tennis courts, an air-conditioned gym, kayaking and stand-up paddle boarding.
The large, landscaped swimming pool area creates a luminous space that adults and children alike just love. Bars and restaurants offer unparalleled views of the lagoon any time of the day.
With an ideal location between the bays, early risers may bask in the glow of the rising sun and sunset lovers are treated to vibrant celestial tapestries.
Sunday brunch is an institution in the islands, and at Hilton Mo'orea, guests can enjoy the typical local atmosphere with live music and all kinds of traditional delicacies. However, one of our favorite dining experiences may be enjoying a French-style crêpe under the stars at the over-the-water To'atea Creperie and Bar, while friendly sharks and schools of fish partake in the fun from the illuminated lagoon.

Early mornings are magnified as one paddles on the calm lagoon, appreciating the peaceful setting of the resort against the lush, green mountain backdrop. Colors blend, textures merge, revealing the island's exquisite beauty.
Centrally located on the island, the resort is a tranquil haven to retreat to after intense days of discoveries.
We love: 
The location between the two bays

Snorkeling right off the beach

The location between sunrise and sunset