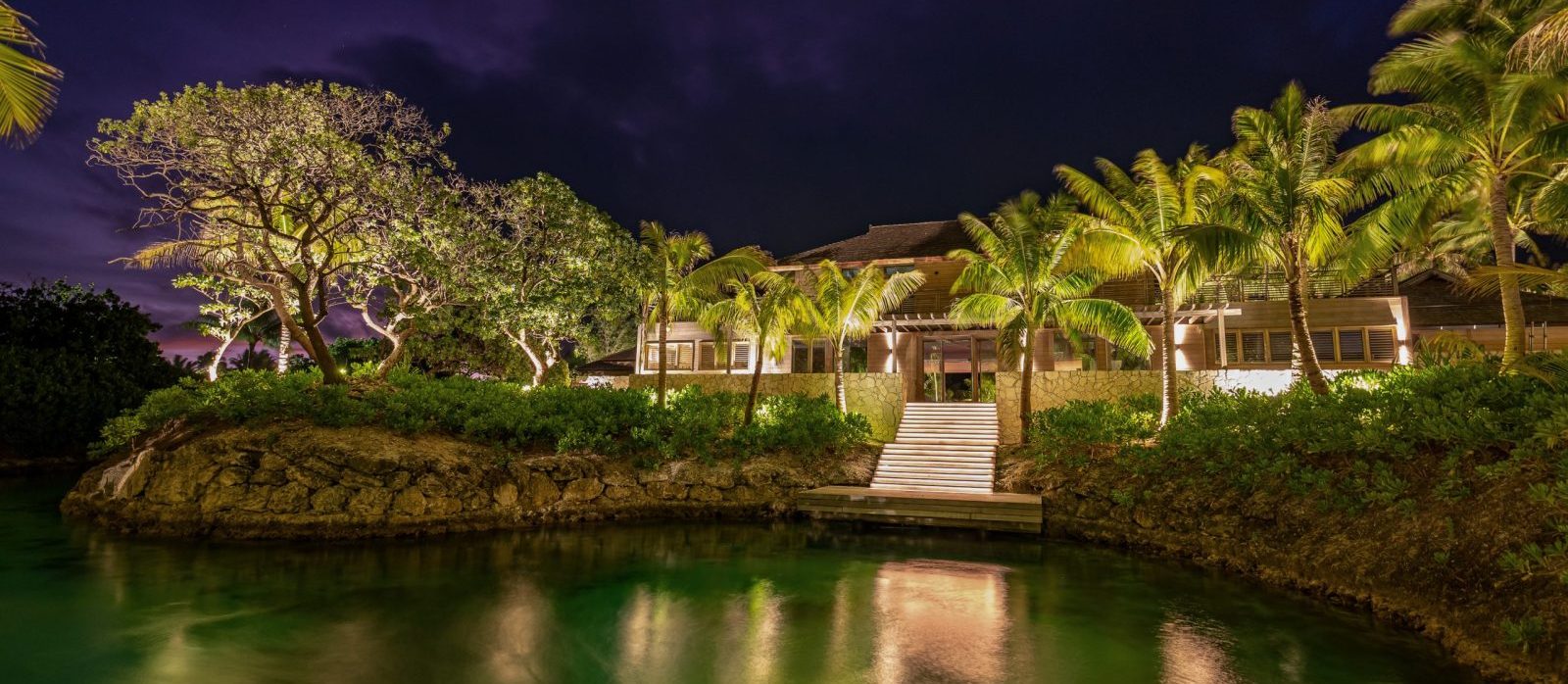 Noam Bora Bora is a gem poised on a motu – islet – between the calm turquoise lagoon and the intense and immense open sea. Its sleek and elegant architecture, in harmony with the elements make it an exquisite retreat amidst the Pearl of the Pacific's crown.
The 10765 sq. feet – 1000 sq. meters – of refined living welcome the discerning traveler to a world of beauty and luxurious comfort. Each space has been designed to capture Bora Bora's iconic hues of blues while rich woodwork contrasts with the greenery of swaying palms.
There is a unique sense of place at Noam Bora Bora… through the carefully selected materials, the scents and the volumes. The neutral colors invite in radiance of to the outdoors.
The estate can welcome 14 guests in six spacious suites and one Master Suite.
The pool and jacuzzi area open onto Mount Otemanu's iconic stature.
On the lower level of the property, a wellness sanctuary equipped with a dry sauna and wet sauna, and a cold plunge is an invitation to unwind and release all tensions. An indoor seawater swimming corridor is directly irrigated by the ocean's water, allowing for a good workout any hour of day or night.
The villa's main lounge is home to the calming views of a vast aquarium – one of the largest private aquariums in the world – and a library with no less than 1500 references.
With a butler service, an on-site Chef, and a dedicated marine biologist, Noam Bora Bora guarantees enriching and inspiring stays.
Here, succulent Polynesian traditions blend deliciously with other culinary horizons, following at best what comes in season in these south seas territories.
Noam means "pleasure" and "prosperity", words that reflect and guide the owning company's quest to create unforgettable hospitality experiences for their guests. At Noam, travelers will find rejuvenation, regeneration and immense peace.
We love:
The underground wellness sanctuary
The library and soothing views of the aquarium
The elegant décor