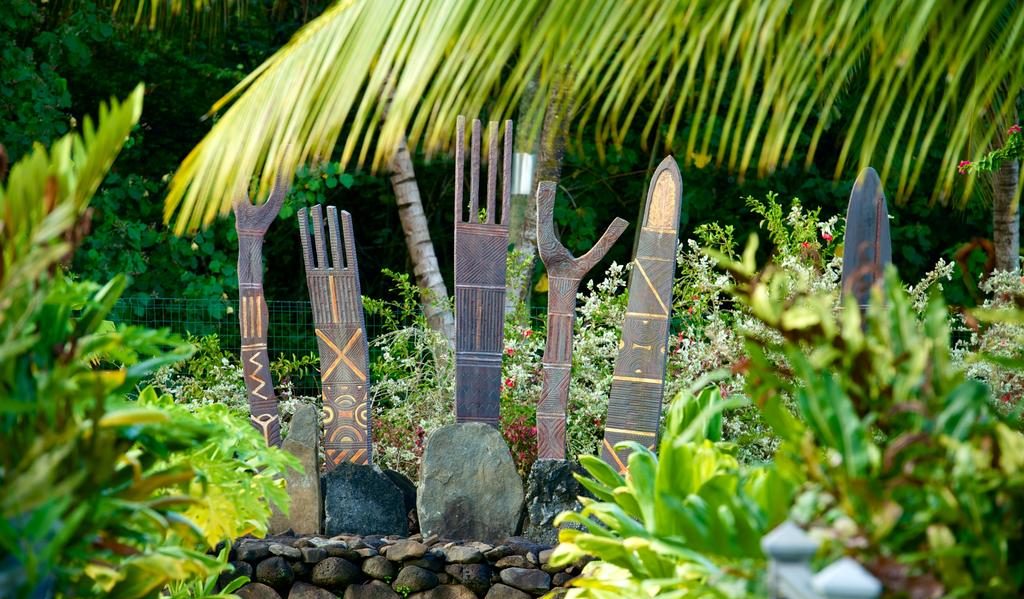 MAITA'I LAPITA VILLAGE HUAHINE, HUAHINE
Once upon a lake… on an ancient archaeological site… built as a village overlooking waterlilies… with a name honoring the Polynesian history and ancestors… 
Welcome to the Maita'i Lapita Village Huahine!
The lush gardens, the palpable presence of Polynesian spirit throughout gives the property a unique character and identity. A small museum dedicated to the Lapita culture of early Polynesians tells stories of the rich islands' heritage.
Authentic and mystical, Maita'i Lapita Village Huahine lies between a freshwater lake and the lagoon, in the main village of Huahine: Fare. 
The convenient location allows travelers to mingle with the locals and experience Huahine's laid-back and humble atmosphere.
Bungalows inspired by ancient Polynesian villages and fare va'a – house to keep Polynesian canoes – are spread amidst the beautiful garden and around the lake. 
Views of Huahine can be appreciated from the sandy shoreline that borders the property. 
At the end of the day, canoe paddlers train and race in front of the hotel as the sun sets in a myriad of golden colors. Dolphins can sometimes be spotted playing too.  
Huahine is not as visited as her neighbors, but for those who are looking to go beyond the most followed paths, she awaits, ready to unveil her secrets… And Maita'i Lapita Village will be the sacred temple where adventurers, culture enthusiasts, spiritual seekers, and curious travelers can let their dreams unfold.

We love:
The unique hotel's architecture that captures the island's heritage

The proximity to all main businesses and markets

The lakeside bungalows and their zen views