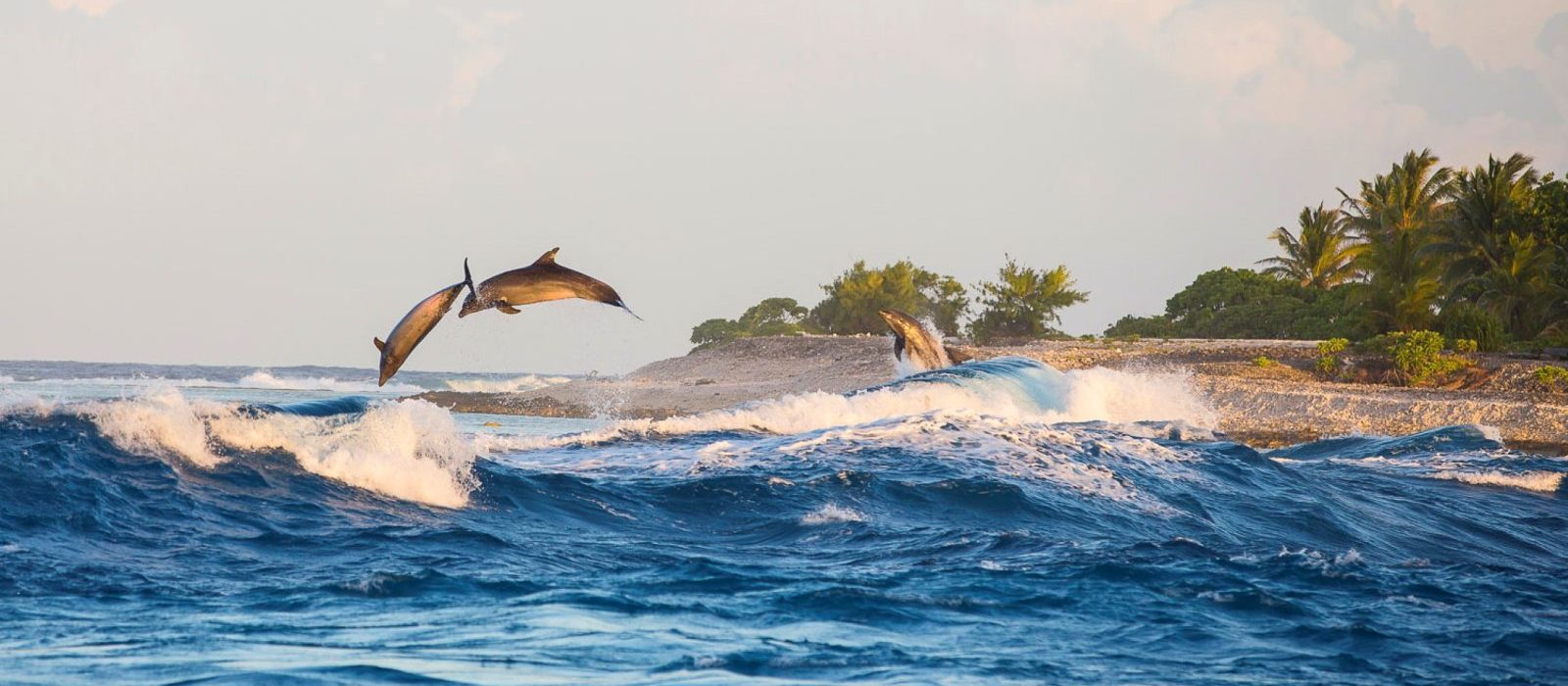 The name of this island-atoll calls upon the powerful skies that reflect onto its lagoon's surface… as above, so below. Rangiroa, the Immense Sky, is the largest atoll in The Islands of Tahiti and the second largest in the world. It is so vast it could hold the Queen Island – Tahiti – within its lagoon.
A long necklace of unspoiled islets surrounds the pristine lagoon, Moana Tea – the clear ocean -, protecting it from Moana Uri – the deep blue ocean -.
There are two main villages in Rangiroa, one of each side of the entrance channel to the atoll's vast lagoon. It is common for kids there to commute to school by boat.
Life on Rangiroa is simple, and the economy is mostly driven by tourism and all the treasures the ocean and lagoon have to offer.
Rangiroa is a renown around the world as a scuba diving mecca. Divers delight in moving through the clear and warm waters to meet sharks, turtles, dolphins, rays, large and small tropical fish. While other dive destinations may offer colorful coral seascapes, Rangiroa is popular for the diversity of large underwater creatures
On the flats of the coral land, the unexpected and absolutely unique, "Vins de Tahiti" – "Wines of Tahiti" – produces wine found nowhere else. What started as a dream became a reality, and tasting the wines produced in Rangiroa is acknowledging decades of hard work and dedication.
An hour flight from Tahiti, Rangiroa seems infinite… infinitely vast, infinitely blue, infinitely beautiful and infinitely surprising.