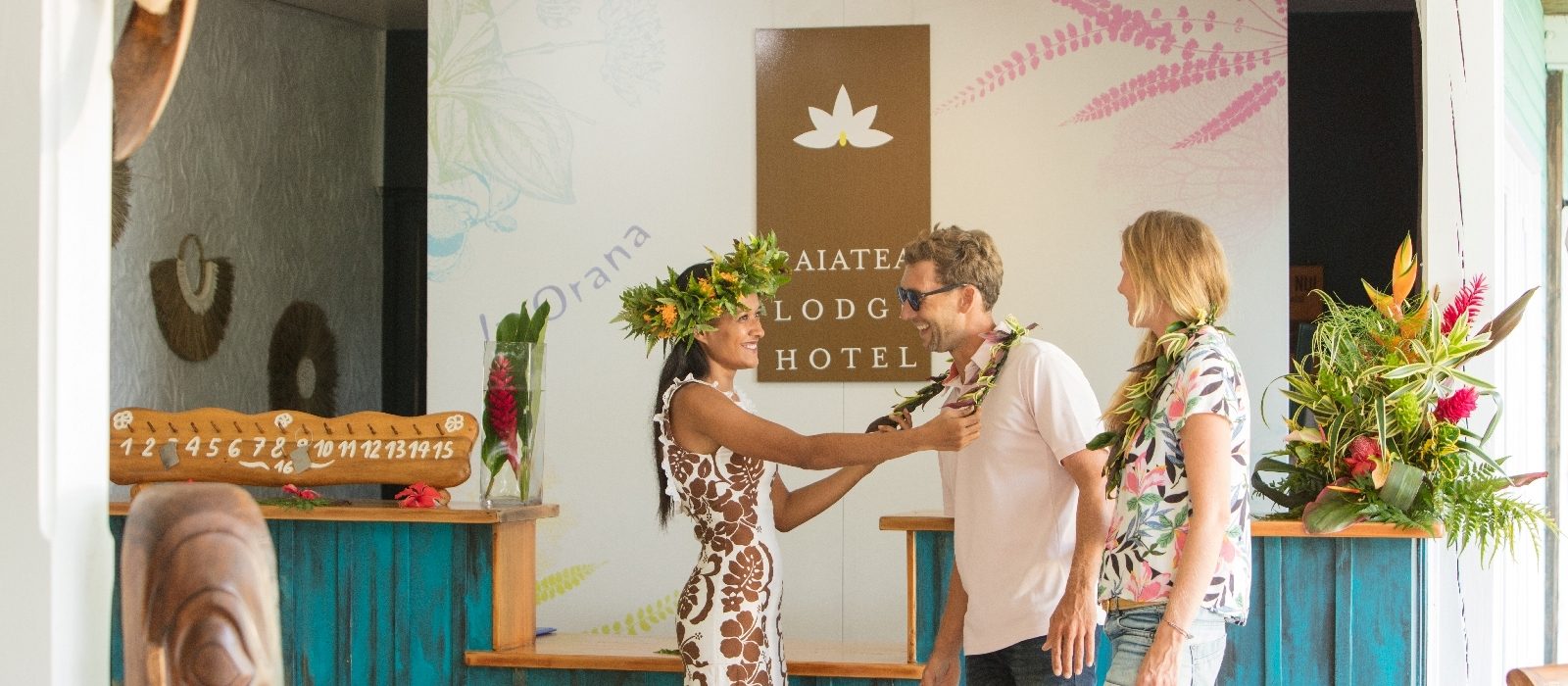 Standing proud and tall amidst a former two-acre plantation, Ra'iatea Lodge is reminiscent of colonial style and architecture.
Sitting on the west coast of Ra'iatea, the Sacred Island, only five minutes away from the airport and ten minutes from the main village of Uturoa, Ra'iatea Lodge will be an ideal base from where guests can explore the island and its sister island, Taha'a.
Boasting views of Bora Bora in the distance, sunset lovers are in for a treat and dreamy canvases of pink, red and purply tones.
Built in wood and tastefully decorated, Ra'iatea Lodge has character and understated class. Atmosphere is warm and relaxing, setting is unpretentious and cozy.
Rooms are exquisitely appointed and located on the first floor of the main building or scattered along the sides of the alluring tropical garden. 
Cuisine at the Ra'iatea Lodge is a true journey. It has become a popular dining venue for the island's residents and Ra'iatea visitors alike. 
A homemade cuisine enthusiast, the chef's creations creatively blend Polynesian flavors and Mediterranean influences that awaken and tingle the taste buds.
Ra'iatea Lodge and Opoa Beach Lodge are hands down the best tables in Ra'iatea. 
Ra'iatea Lodge is a romantic haven framed by tall palm trees and endless lagoon views that merge with the sky. 
We love:
The unique colonial style

The refined cuisine and more particularly the homy breakfast 

The plush comfort of the rooms